Bareboat Charter Management Program
Overview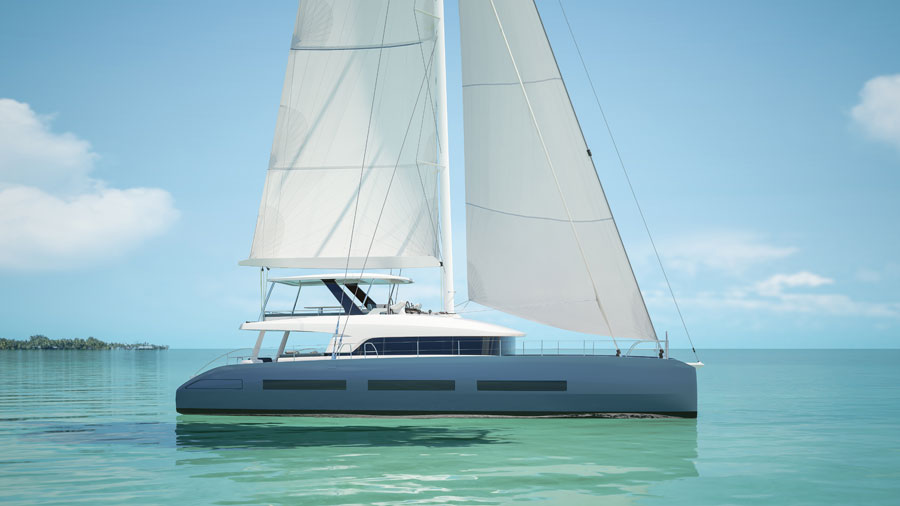 The Catamaran Company is the worldwide leader in all aspects of the luxury catamaran market. We specialize in the sale of new and used catamarans, the worldwide chartering of catamarans whether for a day, a week, a month, either bareboat, with a captain or with a full crew. We provide all catamaran related services and repairs, and simply put, offer a one-stop destination for buyers, sellers, owners and guests looking for a sailing vacation.
The company offers a wide range of value-added services including catamaran insurance, documentation, delivery, dockage, financing, yacht management and charter yacht placement options.
The Catamaran Company operates a fleet of bareboat and crewed catamarans and can assist new yacht owners in placing their luxury catamaran into the various charter management programs of their choice, equipped as they wish with unlimited owner weeks.
The British Virgin Islands and the island of Tortola exists in one of the most beautiful and well preserved natural environments rivaling just about any place in the world to visit. Tortola offers the perfect charter location and the highest return of charter income in the charter industry. The Catamaran Company in Tortola is well known for quality service and high level of maintenance. With over 25 years of experience in the British Virgin Islands and our catamaran technicians, your maintenance of your catamaran will not be ignored. As an owner of a Catamaran we think that you would be pleased to know that you are in the right place with the right people
5 Good reasons to place your bareboat catamaran in our charter program
Unlimited owner usage
Our Customer Service with exceptional charter base
Potential Tax Benefits
High percentage of income against expenses
Choice of Makes, models, equipment & usage
New Catamarans: Premier Fleet
The Catamaran Company offers the highest rate percentage of charter revenues than any other charter Company in the industry. Upon purchasing your choice of layout, model & size you earn up to 77% of all charter revenue for up to 3 years.
Pre-Owned Catamarans: Cruising Class Fleet
Purchase a pre-owned catamaran not older than 2 years of age of your choice and consider placing into charter fleet for 1 year subject to charter inspections. Earn up to 70% of charter revenue.
Or if your choice of catamaran is 2 years or older, earn up to 60% charter revenue.
Owner Benefits
Unlimited Owner Usage in Paradise on your own catamaran.

One of the biggest attractions on our program is you as an Owner may book your catamaran at any time for a sailing vacation. All we need is 7 days - notice and we will prepare your catamaran for you. As an Owner you may sail as many times as you like anywhere you desire. The British Virgin Islands and surrounding areas provide the ultimate sailing grounds for catamaran ownership.



Book your own catamaran and earn a referral fee or higher commissions.

We do encourage Owners to advertise and market their yacht. Many of our owners take special pride in their ownership of their catamaran and even build personal websites and do unique marketing for their catamaran. If you succeed in generating referrals you earn up to 2.5% referral fee or more depending on how much responsibility you want us to take during the booking process. .



Flexibility in outfitting your catamaran with your choice of options & taste.

You may choose any interior wood finish, fabric color for cushions based on your own personal style. Allow as many or less toys onboard and even choose the amount of equipment onboard such as microwaves, water makers, dishwashers or more. We do advise you what options to choose when purchasing your catamaran for charter. A good way to start is to visit our webpage that allows you to customize your catamaran.



Choose any layout of your choice - Owner's version or charter versions.

The Catamaran Company charter fleet consists of two types of products for charter. We are the only company that can offer owner layouts for charter. We currently have the Gemini Catamarans along with Lagoon 380, 400, 420, 450 and Lagoon 500 all in owner layouts as well as charter layouts. We in fact have two types of charter pricing: Charter Layouts and one for 'Cruising Like and Owner'. Upon the purchase of your catamaran, our Charter Staff will provide you projections based on your model of choice.



Authorize and approve anything above standard maintenance.

This is a frequently asked question and a concern for new catamaran Owner's. Standard Maintenance consists of underwater hull inspections after each charter, oil & engine checks and turnarounds. Anything out of the ordinary is approved by you. It is standard for you to approve any maintenance fee above $1000. Or notify us what your threshold is and we ensure that all maintenance is explained prior to the work order. With a direct line to all manufacturers, we can provide parts & expert advice that very few other companies actually achieve.



Easy termination process of only 90 days written notice.

. If for any reason you need to withdraw from our charter program we offer an easy termination process. All that is needed is an email informing us that you want to stop chartering. We will then block the calendar 90 days from your email to ensure no more charters are booked.



Great potential Tax benefits.

With our programs 'being percentage of income against expense' some individuals have the opportunity to wrap a charter yacht into either an existing business environment or create a new business opportunity. This subject is always one which is strictly up to a potential owner but is something to consider with your current accounting people. We can provide a few choice referrals to help you with this and also some owner referrals to provide you with genuine advice to help you along setting up your tax benefits.



Earn the highest return on investment in the industry.

The Catamaran Company offers the highest rate percentage return of charter revenues than any other company in the industry. Our "77/23" program for bareboat charter owners has been aligned with that of the Crewed Yacht Industry and simply cannot be beat.



Personal base with excellent customer service.

One of the secrets to doing it right is being able to control the quality of service both in handling our owners and customers in the preparation of each charter as well as understanding and maintaining the catamarans in our care and custody. Our staff in Tortola has figured out that secret. Our engineers, mechanics, dock staff, cleaning personnel, assistants and office administrators each play a key role in the harmonious infrastructure at Catamaran Charters. Our tech center is dedicated to working with owners to maintain their catamarans in yachtsman condition. Whether it is repair and replacement to upgrades in equipment, you are working with people who understand yachts and in particular catamarans and understand it is paramount to meet each owner's requirements professionally.



Exceptional base facilities and location in the world's best charter location

We are located at Hodges Creek Marina - a beautiful anchorage with crystal clear water, hotel & pool facilities, storage, offices and more. Hodge's Creek Hotel and Marina located on the eastern end of Tortola, just minutes from the Beef Island airport.



Enjoy a high resale value upon selling due to excellent maintenance.

A common question is what is the wear and tear on a popular charter catamaran after 3 years in charter service? The answer is actually quite simple. We estimate that your annual parts & maintenance is up to 3% of the hull value of the catamaran. But keep in mind that we are not considering your warranty that you have available for the first few years. Warranty can cover many of your items and the 3% could actually drop to lower figure. Due to the warranty and excellent turnarounds many a time, the resale value holds on models such as new Gemini and Lagoon models. Also keep in mind the we are the ONLY company in the world that offer models that we are actually the dealer in retail, so we know intimately what we are offering.



Trade a week onboard your yacht for a charter anywhere in the world.

We offer a unique program that allows Owners to trade a week on their own catamaran for a charter vacation anywhere in the world. We have done successful trades on catamarans in Croatia, French Polynesia, Indian Ocean, USA and more.
Program Details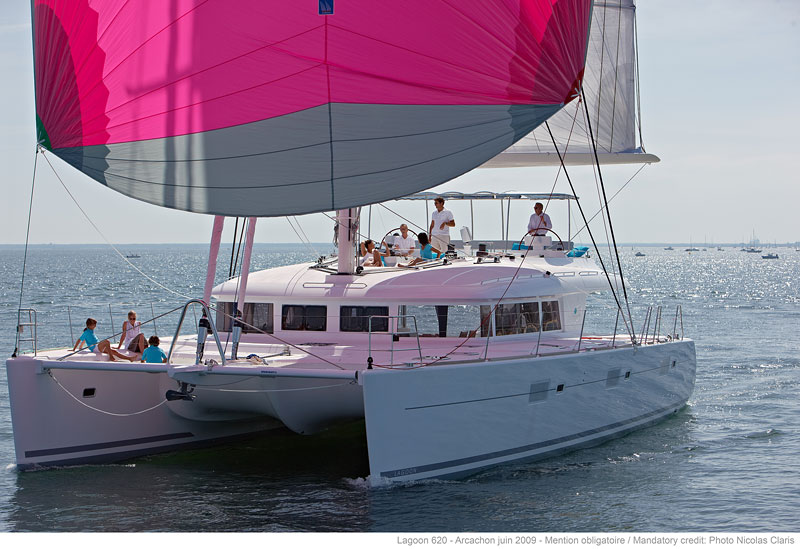 Step 1:
Charter Reservations Estimate
Upon deciding that you want a charter catamaran in service in Tortola, we will provide you a proven & tested projection based on the model you have chosen for charter. Some models generate higher income than others. Some Owner layouts will outsell charter layouts or reverse. Depending on current availability of the model in Tortola, the amount of models already available determines your charter price.
Upon receiving the charter projection we will estimate your charter price and amount of weeks you could earn. An example of how it shows is below: The example below is taken from a Lagoon 450 3 Cabin owner's layout.
Projected Annual Income
Weeks of Charter
26
Average Weekly Charter Rate
High Season Rate
$10,000
8
$80,000
Mid-Season Rate
$9,400
7
$65,800
Mid / Low Season Rate
$8,500
6
$51,000
Low Season Rate
$8,000
5
$40,000
Average weekly Charter Fee
$9,108
26

Gross Annual Estimated Charter Income

$236,800
Step 2:
Charter Fees
The British Virgin Islands is so popular that many first timers who charter become repeat charterers. We have a very loyal customer base. Our guests come back year after year as our charter guests feel comfortable with our customer service, product and charter service. As a reward to our guests, a common repeat charter discount is traditional of 10%.
Our management fee is 23%. Therefore this amount is deducted from the Gross Annual Income.
We promote Owners to advertise their charter catamaran to friends and family to ensure you can earn referral fees which provide extra income to your Net income.
It is also estimated that industry charter brokers will book your Catamaran and it is estimated that up to 3% of your charter bookings will be generated by and outside charter agent. It is customary to offer repeat charter agents a 15% booking commission.
See example below:
Total Discounts, Fees and Commissions
Owner's Charter Referral Fees
2.5%
$5,920
Charter Discounts
10.0%
($23,680)
Management Fee
23%
($48,582)
Charter Broker's Commissions & Misc.
3%
($7,814)
Total Discounts, Fees and Commissions
($74,156)
Net Owner's Revenue
$162,644
Step 3:
Fixed Charter Expenses
Every month the owner will be billed for dockage, water and electricity. This is a fixed cost as we have reserved a permanent slip for you located at Hodges Creek Marina.
The dockage for Lagoon models is $19 per foot per month. For the new Gemini Legacy catamaran dockage has been negotiated at $12 per foot due to her beam of 14ft - similar to a 40ft monohull
The below example is for Lagoon 450 3 Cabin owners layout.
Fixed Monthly Expenses
Monthly Dockage
45
Foot
$19.00
($10,260)
Dock Water
200
Gallons
$0.12
($288)
Dock Electricity
125
Month
($1,500)
Step 4:
Charter Related Expenses
Every charter that is operated out of the base will have charter related expenses.
The fees are as follows:

Turnarounds
The base in Tortola has hired expert staff to ensure top quality of your catamaran and to ensure repeats return we ensure your catamaran is in tip top shape.
Turnarounds include boat briefings/chart briefings, cleaning staff, oil & engine checks, and admin staff.


Laundry
The charter includes a set of linen for each cabin. We ensure all linen is spotless. We therefore have to charge a laundry fee.


Water Fill Up
Each charter catamaran is filled up with water prior to its departure.


Dinghy Cleaning, prepping & service fee
To ensure maximum life of the dinghy and to avoid any chase calls on charter we must ensure the outboard engine and general shape of dinghy is maintained.


Propane
Every catamaran must be equipped with a propane oven. On each charter, the propane tank is refilled for charter guests


Underwater Hull Inspection
Sometimes damages do happen but to avoid the owner having to pay out of pocket and to ensure the collision damage waiver is processed correctly every charter that returns the hull will be inspected. We feel that we want to discover the problem sooner than later and to ensure the guest takes some responsibility. This is another example of our superior maintenance program.


First aid kit, tools and charts
It is required by BVI law to have these items onboard.
Please view the example of fees (on next page) onboard a Lagoon 450 3 Cabin owner's version
| | | | | | |
| --- | --- | --- | --- | --- | --- |
| Charter Related Expenses*** | | | | Per Charter | |
| Turnaround Fees | 1 | Per Charter | $550 | $550 | ($14,300) |
| Laundry | 6 | Per Guest | $10 | $60 | ($1,560) |
| Water Fill Up | | Per Charter | $65.00 | $65 | ($1,690) |
| Dinghy Cleaning, Prepping, Servicing | 1 | Per Charter | $80.00 | $80 | ($2,080) |
| Propane | 1 | Tank | $16.00 | $16 | ($416) |
| Underwater Hull Inspection after each charter | 1 | Per Charter | $45.00 | $45 | ($1,170) |
| First Aid Kit, Tools, Charts | 1 | Kit | $20.00 | $20 | ($520) |
| | | | | | $836 |
Step 5:
Annual Expenses
Every year during the month of September, our Tortola base does not except charter departures. We do close the base for a month for summer maintenance. We haul out every catamaran and ensure we do the bottom paint and antifouling and ensure your catamaran is spotless.
We have also estimated what your parts & maintenance fees will actually be per year as well as insurance.
Upon joining our catamaran bareboat fleet you will join our fleet insurance which is estimated at 2% - 2.5% of the hull value.
We will also license your catamaran according to BVI laws.
Please view an example of these fees below
Annual Expenses:
Parts & Maintenance
$734,000
Hull Value
3.50%
($25,690)
Annual Haul & Bottom Job and Hull Wax
44
Per Foot
$75
($3,300)
**
Insurance
$734,000
Hull Value
2.20%
($16,148)
Licenses and Permits
Fixed
($600)
Marketing Fee
Waived
7%
$0
Total Operating Expenses=
($79,522)
Step 6:
What is your NET revenue after all the management commissions, fixed expenses, charter related expenses and annual fees are deducted from the potential charter revenue?
In the Caribbean when on a revenue risk sharing program the rule of thumb is always to strive for 10% return on your investment. We of course strive higher than this. It really depends on the choice of layout, model, year that you choose for charter.
Upon deducting all costs from charter revenue, the example below shows what NET return a Lagoon 450 owner's layout will achieve in charter:
Net Revenue
$83,122
*
Based on 3cabin charter version vessel with 2 forward hull berths
**
Based on $734,000 value
All revenues and costs are based on current 2011 rates and costs
Based on vessel purchasing its charter equipment, dinghy and O/B (rental of those is also available on a per charter fee)
Available Models
Catamarans For Sale
The Catamaran Company is the world's largest retailer of catamarans for sale in the United States and as a new catamaran dealer represents two of the leading charter catamaran brands in the marketplace today, Lagoon catamarans and Gemini catamarans.
Both these brands have consistently been two of the most active catamarans for sale brands in United States and we invite you to browse our site to inspect these listings.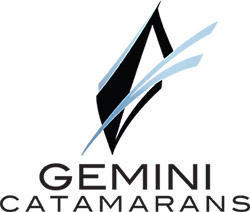 ---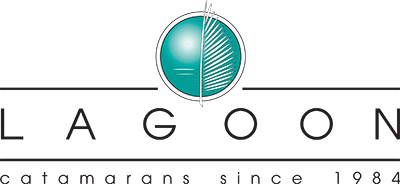 ---