THE GOAL: Sell your catamaran!

You List It, We can Sell It.
Remember the ultimate goal. Anything that deflects from the main objective may delay or even cost you the sale. The longer it takes to sell your catamaran the more carrying cost you will incur and will affect the bottom line.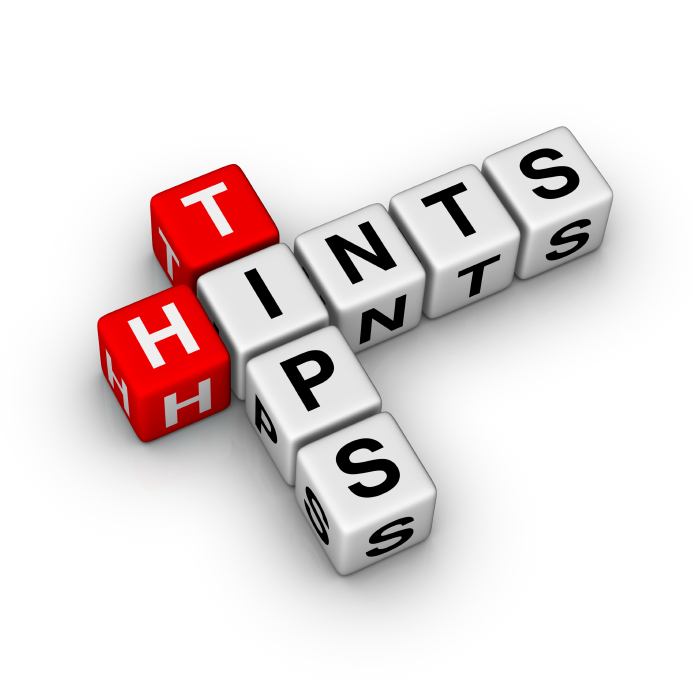 QUICK CATAMARAN SELLING TIPS
| | |
| --- | --- |
| | KEYS: ensure that your listing broker has a set of keys that provides him access to show your catamaran at the prospective buyer's convenience. |
| | COMPARISONS: remember that when comparing your listing to similar catamarans on the market; the price you see is the asking price and is most likely not the price the catamaran was sold at. |
| | SPECIALIST: you will want a broker representing your catamaran that has expertise in the market. You would be less inclined to buy a luxury catamaran from a dinghy salesman. |
| | PATIENCE: Remember going through the process as a customer and the amount of time and research you put into making your final decision. On average a catamaran for sale is on the market for 275 days. |
| | VISUALIZE: You want the buyer to visualize themselves aboard. Use high resolution images, any video and share any information that would differentiate your listing from the rest. |
LOCATION. LOCATION. LOCATION
As in any business, the positioning and exposure of your product has a significant effect on the success of the objective. To maximize your listing's exposure we recommend that it is located near other catamarans for sale. History has shown that a listing for sale kept at a private dock behind a home generates significantly less exposure than a listing at a central location amongst other catamarans for sale.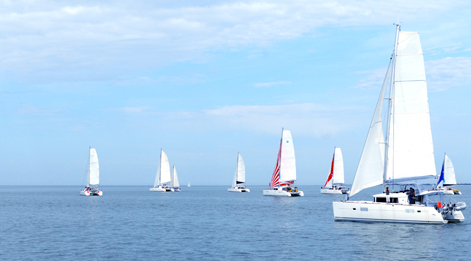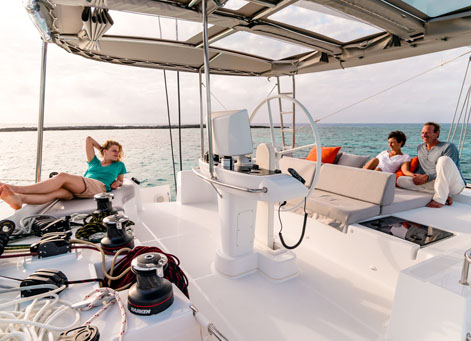 UPGRADES don't always "UP" the value
Personal Taste: Having a cabinet added for convenience is not something that will reflect in the selling price. In fact, it generally has an adverse effect. We have seen prospective buyers lower their offer in anticipation of removing upgrades.
Moveable Equipment: It is NOT likely that a $10,000 life-raft and a $5,000 EPIRB will not increase the value of your catamaran by $15,000. The best strategy is to not list these items as equipment included, but use them on your next vessel instead.
Fixed Equipment: Upgrades such as adding a second screen, multifunctional chart plotter at your Nav station could have a positive effect on the sale. When a buyer is looking at similar listings, yours having more equipment will make your listing more attractive.
LISTING PRICE VS SOLD PRICE
Remember when comparing your boat to other listings, the listing price is not necessarily the price that your catamaran will be sold for. The objective is to sell your catamaran, so you must be reasonable about your asking price.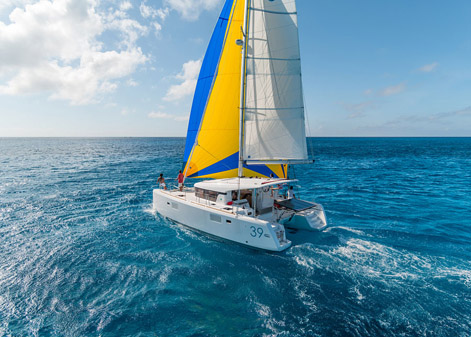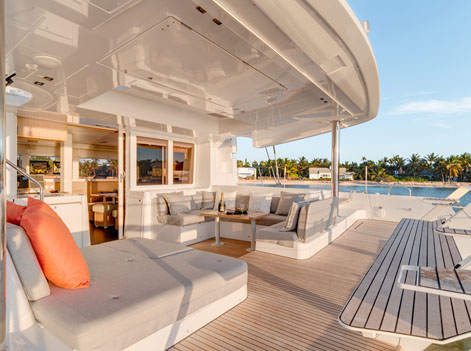 PRESENTATION OF YOUR CATAMARAN
This is the time to revert back to when you were a consumer. What affected your decision? What made you choose your vessel over others on the market?
EXTERIOR: First impressions are crucial and could make or break the sale. Waxing could be some of the best money you will spend. A thorough cleaning from stem to stern. Bottom paint by a professional is recommended and black anti-foul shows best.
INTERIOR: Make sure the heads are spotless, no signs of mildew or mold and smells good. Hide or remove personal items that make the vessel look smaller and allow the buyer to envision them and their family aboard. Remove all items unintended to be included in the sale. Clean the bilges and ensure that they are clean, dry, and odor-free.
MAINTENANCE & REPAIR: Change your oil. Replace all filters and top off all fluids. Top off your batteries. Repair anything you already know is broken.
EX-CHARTER YACHTS FOR SALE
If your catamaran is in a charter management program, we recommend that you list your yacht 6-9 months prior to your phase-out. This will save valuable time and money on dockage, insurance, maintenance and mortgage. Be sure to verify the phase-out process with your charter company.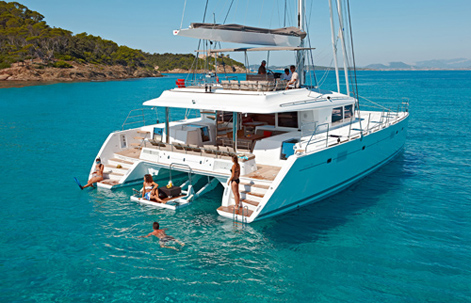 PAPERWORK
Accuracy is important and builds credibility with your broker and prospective buyers. Remember the listing broker is on your side to SELL your yacht. If your boat doesn't sell the broker won't make money, so be up front with what you know about your catamaran.

WHY CHOOSE THE CATAMARAN COMPANY?
One-stop shop for Insurance, Finance, Services, Documentation, escrow agent
Industry leading dealer
Brand recognition
Top knowledgeable brokers
Various locations
Prime showroom locations
First class service and detailing
Marketing Efforts: Newsletters, Boat Shows, email blasts, top search engine results
The Catamaran Company is the worldwide leader in all aspects of the catamaran market. We specialize in the sale of new and used catamarans. List your catamaran with us and let The Catamaran Company's 18 full time licensed and bonded catamaran brokers with over 250 years of catamaran experience between them sell your boat quickly.
Seller Benefits:
Industry leader in the multihull market.
Extensive database of catamaran prospects.
Weekly e-marketing tactics.
Number one catamaran website, generating over 2,000 unique leads weekly for multihulls/catamarans.
Owners/publishers of Multihulls Magazine, offering editorial, featured yachts, and classified space to our central listings.
Global co-brokerage network opening our leads to brokers.
Presence in industry-leading multiple listing services.
Team of in-house professional brokers located in 5 locations in North America and Europe.
Dedicated sales infrastructure designed to support all aspects of the selling process to provide you with a seamless experience.
As a seller, you will also receive monthly statistics specific to your boat.
For more information on the selling process with The Catamaran Company, check out our Seller's Guide.
Interested in listing your boat with the world's leading Catamaran dealer? Contact us today.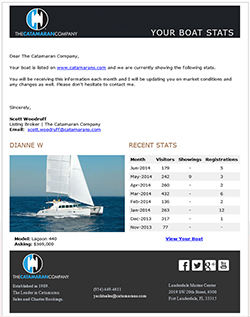 CLOSING ON YOUR SALE
"The devil is in the details..."
The Catamaran Company has contracted Details Details at no additional charge to you. They are the closing company in charge of processing the paperwork to finalize your deal. Details Details ensures that all details in your transaction are attended to diligently. They handle more than 250 transactions annually with a proven track record.
Know that almost 50% of yachts currently on the market are either sold, not for sale, duplicates, or they are fictitious listings created by brokers to attract clients.
The first task is to help you and your broker get your catamaran advertised and in front of the marketplace as quickly as possible. They are responsible for ensuring that your listing is processed through all the systems in a timely manner.
Accurate information regarding your catamaran dictates the precision in which your transaction is processed, and will save you precious time and money. If at any time you need assistance with this or would like DD to input the information for you, do not hesitate to ask.