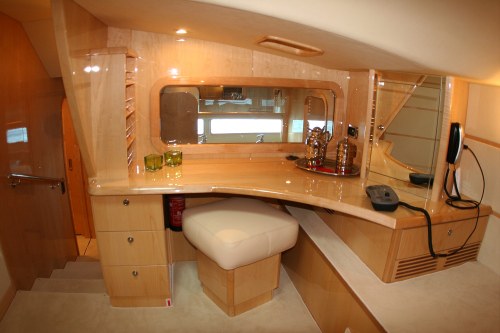 How to get the best price when selling your yacht!
When the time comes for you to sell your boat it is important for you to realize that the principal objective of the exercise is to SELL your boat and anything else that deflects from that objective may at best delay or, at worst, cost you the sale.
The intention of this guide is to give you some valuable tips and information in order to help you achieve your objective as quickly and as smoothly as possible.
Always remember that the longer it takes to sell your boat, the more carrying costs you will have to incur so you need to factor this into your decision-making when your broker presents you with an offer.
It might not be the price you want but there can be a significant cost of waiting until you can, if ever, get the figure you had in mind.
The likelihood of receiving favorable offers increases when your yacht is exposed to more of the marketplace. The following items are essential to quickly selling your yacht for the best price.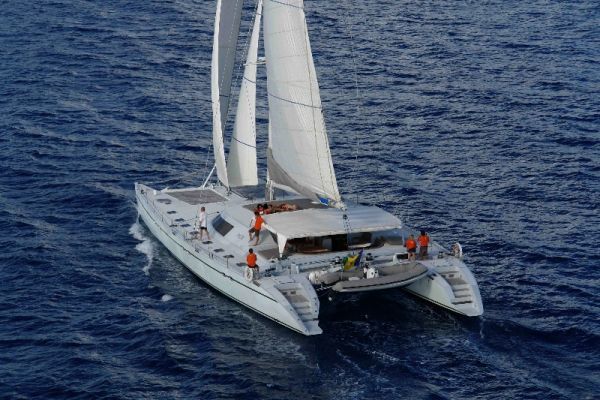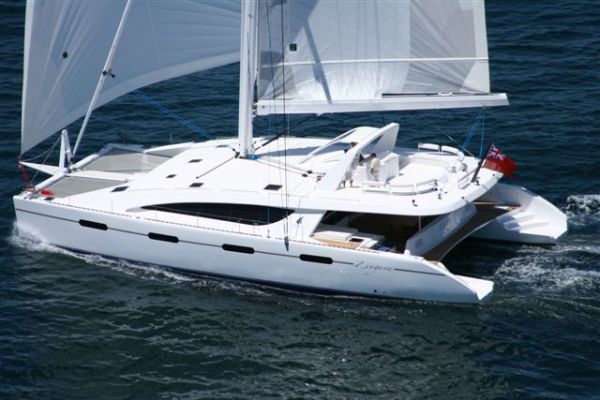 Quick Sales Tips:
Make sure your broker has keys and access to show your yacht at any time. Many showings are "last-minute" affairs.
Ask your broker for a report showing comparable yacht prices in the market. If your yacht is not priced competitively in the market, it will generally not sell after other more competitively priced yachts have been sold or removed from the market.
Only work with a broker whose firm is a specialist in the type of yacht you have for sale.
Ask your broker what the commission split is with other brokers. As in real estate, the commission is split between the listing broker (representing the seller) and the selling broker (representing the buyer).
You want your boat exposed to as many brokers and buyers as you possibly can and a selling broker is much more likely to bring a buyer to view your boat if he is getting a higher share of the commission so look for a brokerage house that "rewards" other brokers. A 70/30 split for the selling broker will bring in many more brokers to show your listing than a 50/50 split.
You need your boat to be put in front of as many buyers and brokers as possible and one of the best ways to do this is through Boat Shows. Even if your boat is not physically there, your broker or his company needs to be so that they can promote your boat. Your boat needs to be seen at National, International and local Boat Shows so ask your broker for a list of the shows his company has participated in over the last 3 years and their commitment for the coming year. It is important that you verify past participation as many brokers will dangle what they "intend" to do but part performance is usually a very good barometer of future performance.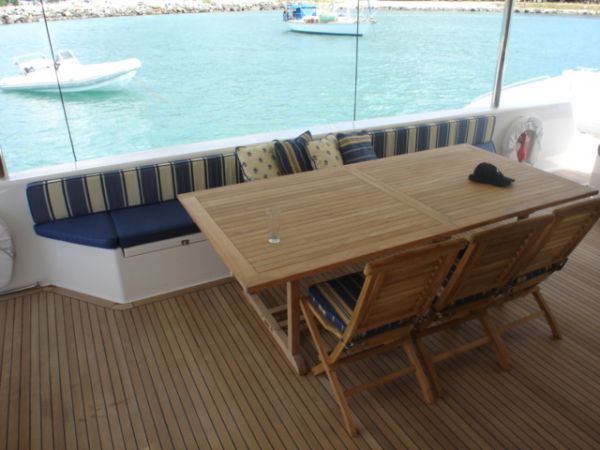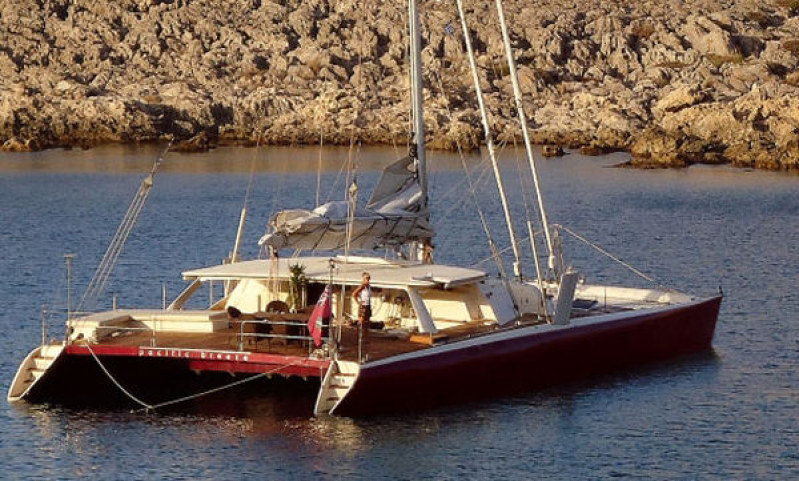 Like any product for sale, your boat needs to be advertised nationally and have a prominent position in print media to your target market. Once again, ask your broker for his ad commitments for the coming year and back it up with the ads he ran previously.
Check the broker's web presence and MLS listings. You can also check their website traffic rankings through www.alexa.com to make sure your yacht has the best exposure to clients. Most buyers now do their research online so it is critical that your boat shows up in any search they do.
Make sure your listing agent has an assistant that can reach him or field calls. Also confirm that your broker is teamed with another broker in his office that can cover his business when out of the office. In the brokerage business, a successful broker often travels frequently so back up is very important. One-man brokerage offices can only handle one client at a time.
Being in contact is more important to buyers today than in the past. Technology now provides the ability to receive email and calls wirelessly whilst traveling locally or internationally so check with your broker to confirm that they are up to date and have a current laptop, blackberry, internet access (at home as well as in the office) and full time email contact.
Verify that your broker actually IS a broker. Ask how long he has been a broker as in Florida you must be a "salesman" for 2 years before you can become a "licensed broker". Verify what affiliation your broker has to yacht broker organizations. In Florida and California all are brokers required to have a license but in all other states there is no licensing. Licensing means the government regulates the broker's escrow account and the broker has had an FBI background check and has no criminal record.Ask to see your broker's license. Look for CPYB (certified professional yacht broker) after a broker's name.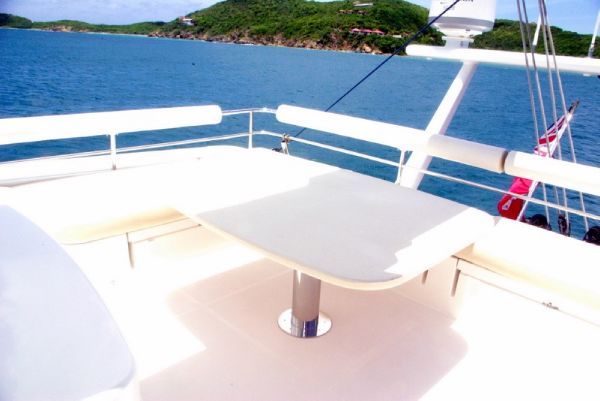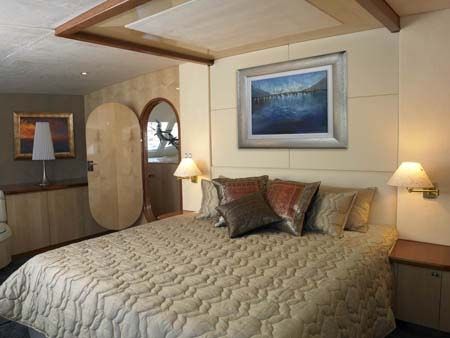 A CPYB broker must have been a broker for three (3) years and have demonstrated knowledge in the yachting industry in areas of business ethics, state and federal laws, and technical knowledge, all of which have been evaluated through extensive examinations..
Verify that your broker is "Bonded". In Florida all brokers must carry an insurance bond to protect their clients and their client's funds.
Whilst different in many respects, selling your boat is not dissimilar to selling your home. Some buyers will have similar tastes to you but also remember that many will not. Do not forget that VALUE is what will sell your boat...and it was probably what made you buy that boat it in the first place.
Here are a number of factors you need to keep in mind that will affect the value and the ability to get the best price as quickly as possible.
Upgrades to your Boat
An area where many sellers frequently miscalculate is in the realization that upgrades rarely, if ever, have a 100% rate of return reflected in the selling price of the boat. In fact in many cases, "upgrades" have very little value to a potential buyer.
There are 2 types of "upgrade" you need to consider:
Personal Taste" Upgrades
Adding a new cabinet in the salon that requires hiring a carpenter and having the manufacturer supply matching wood is usually an expensive exercise.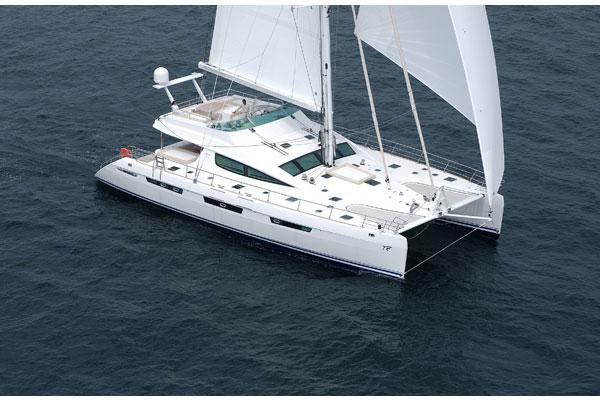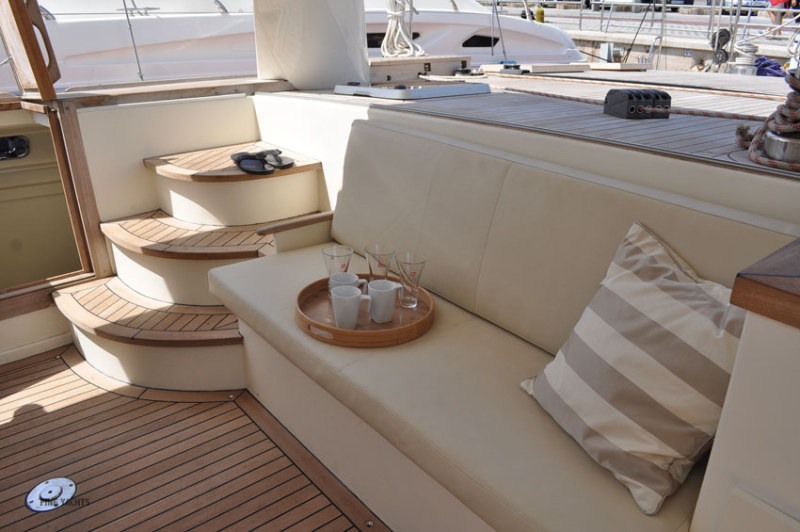 Unless you can find a buyer who MUST have that cabinet then your selling price will reflect little, if any, value for the money you spent on that cabinet. In actuality in the past we have seen a buyer mentally reduce his offer by the amount he felt he would have to spend to remove the seller's "upgrade".
If you want to sell with the maximum dollars in your pocket, limit upgrades to "cosmetic" improvements that will appeal to the majority of buyers, not one individual. Any real estate broker will tell you that painting a room white will always attract more buyers then painting it bright red. Try to bear that in mind when outfitting your boat with expensive upgrades!
2. Equipment Upgrades
Again this can be broken down into 2 different categories, movable and fixed.
If you decide that you want to purchase a $10,000 life-raft and $5,000 EPIRB, it is very unlikely that you will increase the value of your vessel by $15,000. However these are items you will want for your next boat so do not list them as equipment on your boat and make sure they are not on your boat when you show it to a potential buyer as he will expect them to be part of the deal and included in the purchase price. This way you will get the full value for your equipment by not having to repurchase new ones for your new boat and you can sell your current boat at a better price for the buyer.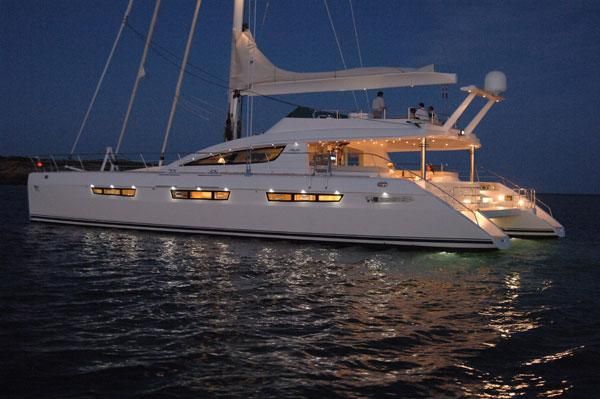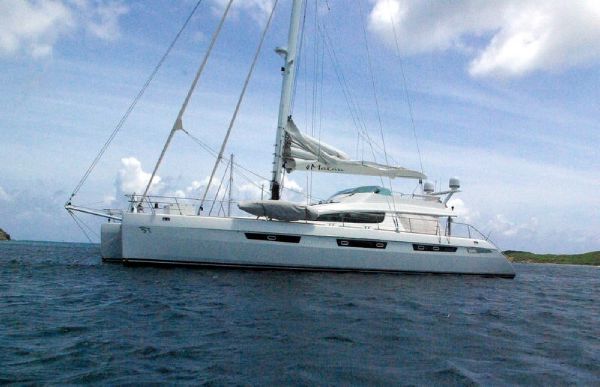 You might decide that you would like a second large-screen, multi-function chart-plotter at your Nav station in addition to the one at your cockpit steering station. Be very careful how you install this second screen, especially if you want to take it with you to your next boat! You may be able to remove the screen itself but you will not be able to remove the wiring. In addition, removing it might leave holes in the woodwork and therefore reduce the attractiveness of your boat to the Buyer.
However it is true that this type of upgrade generally does help to sell your boat, especially if a buyer is looking at other similar boats and yours has more equipment. It might not increase the selling price of your vessel but let's not forget that the primary objective is to get your boat SOLD.
Presentation of your Boat
Do you remember when you were looking to buy a boat? What affected your decision? What made you choose this boat over the others you looked at? Put yourself in the Buyer's shoes!
Address the exterior elements that are seen first.
First impressions are very important and they can make or break the sale of your boat.
Waxing your boat can be some of the best money you will spend. Give your yacht a thorough cleaning from stem to stern. Make sure that you clean and varnish bright-work as needed. Paint the bottom and keep it clean with a professional bottom cleaning service. Black anti-foul bottom paint shows best. Tidy up your dock lines, sheets, and halyards.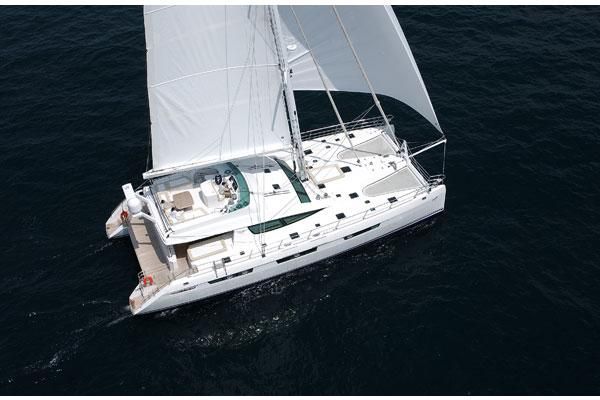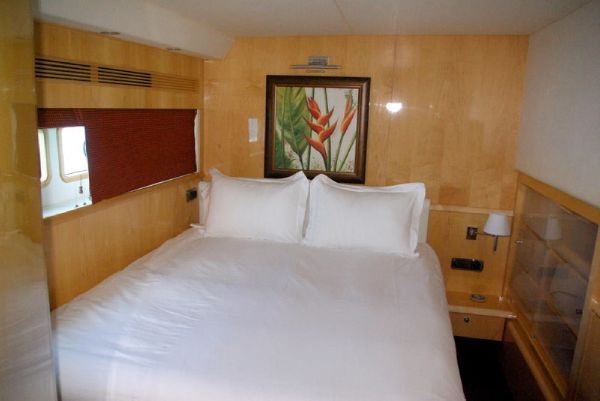 Make sure the heads are spotless, smell good and have no mildew or mold. Store away personal items that make it difficult for potential buyers to imagine their items in your yacht.
Kill the clutter" by cleaning out over-stuffed lockers and removing any inventory not intended to be sold with the boat.
Remove all your personal books and take the "junk" out of the chart table. Cover up any holes in the bulkheads remaining after pictures were removed. Clean the bilges and ensure that they are dry, clean and odor-free.
Perform Basic Maintenance
Change your oil!
Replace all of your oil and fuel filters.
Top off all of your fluids.
Top up your batteries
Repair anything you already know is broken or defective.
There is no greater disappointment to a buyer than to find that equipment onboard is not in working order. The fact that you may not necessarily get much value for an upgrade on your boat does not mean that the Buyer has not put a value on it.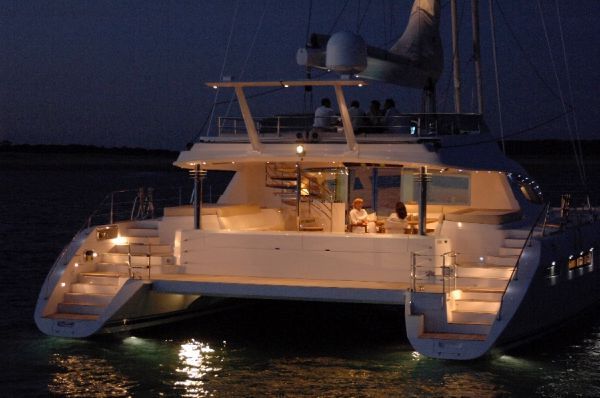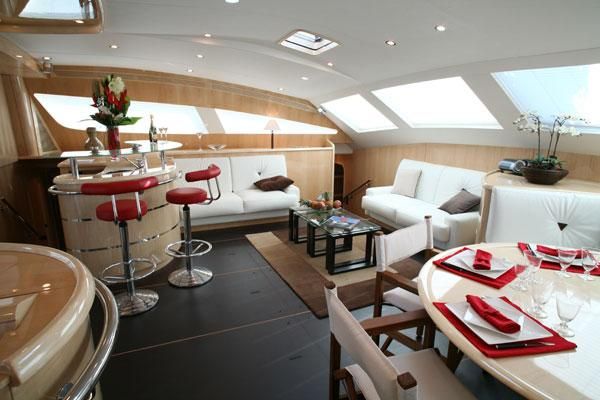 We have seen time and time again a deal fall apart because a piece of equipment did not work and the seller knew in advance and did not tell his broker. If your watermaker does not work, do not put the watermaker on your equipment list. This means that the surveyor does not need to test it and the Buyer cannot complain that it does not work when it was never included in the sale in the first place.
Check and repair inoperative equipment or remove it from the equipment list. Check for leaks and repair them in advance as a good surveyor will find them anyway.
Check if your dinghy is stored onboard and position it so it drains properly. Make sure it does not have to be removed or inhibit looking into lockers. Try not to embellish things as the vessel will be surveyed and sailed on a sea trial and it may cause you to lose a sale when any details are verified.
Get your paperwork in order
If your yacht was built in 1993 but wasn't launched until 1994, it is still a 1993 and should be listed as such. However a boat built in 2007 may be either a 2007 or a 2008 model so ensure you get this correct in your listing agreement. Many deals have been lost at the last hurdle when a buyer suddenly thinks that his new boat is actually a year older than he thought.
Your dinghy needs ownership paperwork too!
Tn engine that has a new alternator and injection pump is not a "completely rebuilt engine". Accuracy is important and builds credibility with your listing and the broker representing you and always try to remember that your Listing broker is on your side.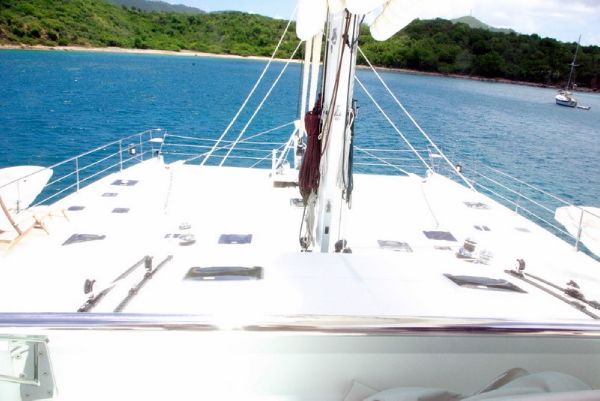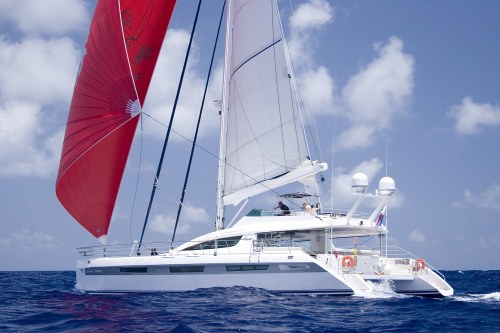 You and he have exactly the same objective, namely to SELL your yacht. If it does not sell, he does not get paid so be upfront about what you know about your yacht. Check for liens on the boat as buyers hate to discover this after they have decided to buy your boat.
If your ownership is corporately held, ensure your company is in good standing and you have approval in writing from the company to sell the vessel. 
Keep all of your repair and purchase receipts and maintenance records. Buyers love to see good records to increase confidence in the yacht they are planning to own.
Location of your Boat for sale
A boat docked behind an owner's home in West Palm Beach will not sell nearly as quickly as a boat docked in Ft. Lauderdale. Similarly, a boat sitting behind a home in downtown Ft. Lauderdale will not sell as quickly as a boat sitting at a dealer's location where there are 10 or more other cats for sale. A broker with a buyer in tow will go to the location where there are the most boats to show at the same time. He is very unlikely to take a buyer on a 1 hour drive out of town to see one specific boat until he has taken him to the local location where the buyer can see a broad selection of what is available.
In addition, if your boat is the value that you think it is, what better scenario than having it sitting next to it's competition and attracting those potential buyers.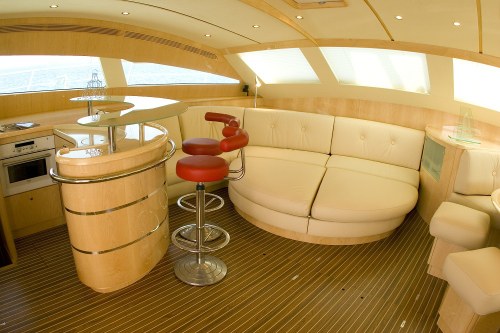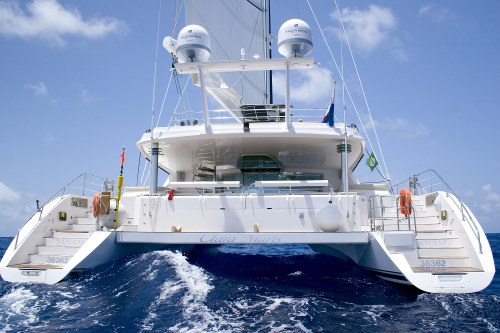 Ex-Charter Yachts for Sale
If your yacht is in a charter management program, list your yacht for sale between 6 and 9 months before your phase-out date. This will mean that you will not have to pay dockage, insurance, maintenance and mortgage payment while your yacht is listed for sale.
Verify with your charter company what will happen on "phase out" of your vessel. In most guaranteed management programs, the charter company will pay for defects that are determined in the buyer's survey but in some cases the charter company may apply the "fair wear and tear" rules and therefore you will be responsible to pay for the repair.
If you follow these rules and price your yacht at a realistic figure then it will only be a matter of time before you have a buyer ready to purchase.