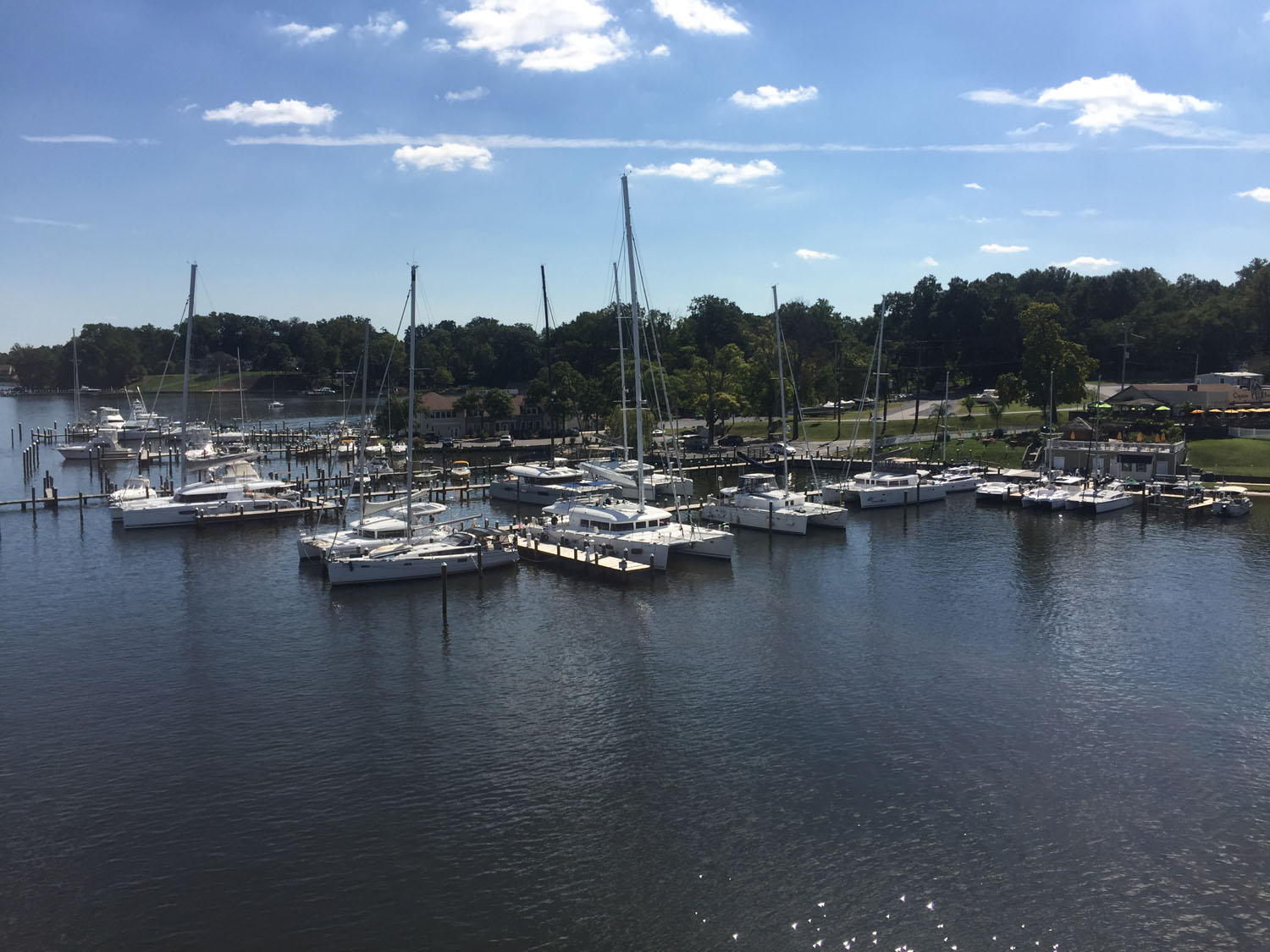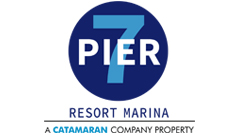 Welcome to our flagship Catamaran Center located at Pier 7 Resort Marina in Edgewater, Maryland.
We offer pre-owned and new catamarans for sale at our luxurious and newly renovated Marina in Edgewater, Maryland. Pier 7 Resort Marina is located on the scenic South River, in the sailing capital of the world near Annapolis, Maryland.
If you are looking to purchase a yacht, dockage for you catamaran or even mini vacation then our catamaran center located at Pier 7 is the perfect choice. Enjoy oysters and cocktails at the onsite Restaurant that will overlook your boat with scenic views of the bay. Take up some yoga at the yoga studio or participate in Sunset Stand Up paddleboards or enjoy a BBQ at our picnic area on our beach!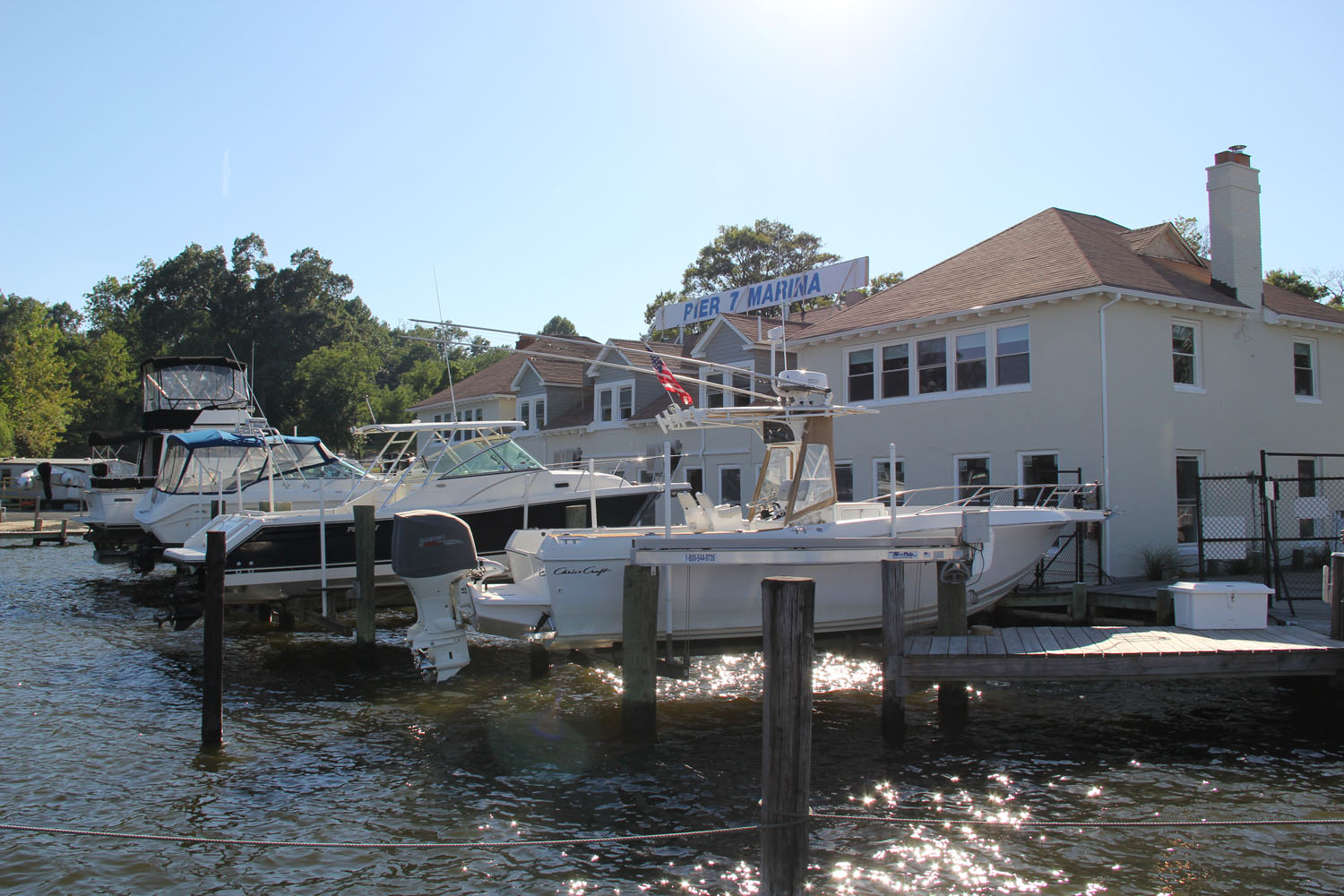 The Catamaran company offers the following amenities at our center at Pier 7 Resort Marina:
Stern-to Catamaran Slips
T-head slips
Monohull Slips
Boat Lifts
Land Storage
Yacht Charter
Apartment Rentals
Yacht charter
New Catamarans For Sale for Lagoon Charter Catamarans, Bavaria, Sunreef and Gemini Catamarans
Pre-Owned Catamarans for Sale
Event Opportunities
Restaurant & Bar
Yoga Studio
Jet Ski Rental
Stand Up Paddleboard Rental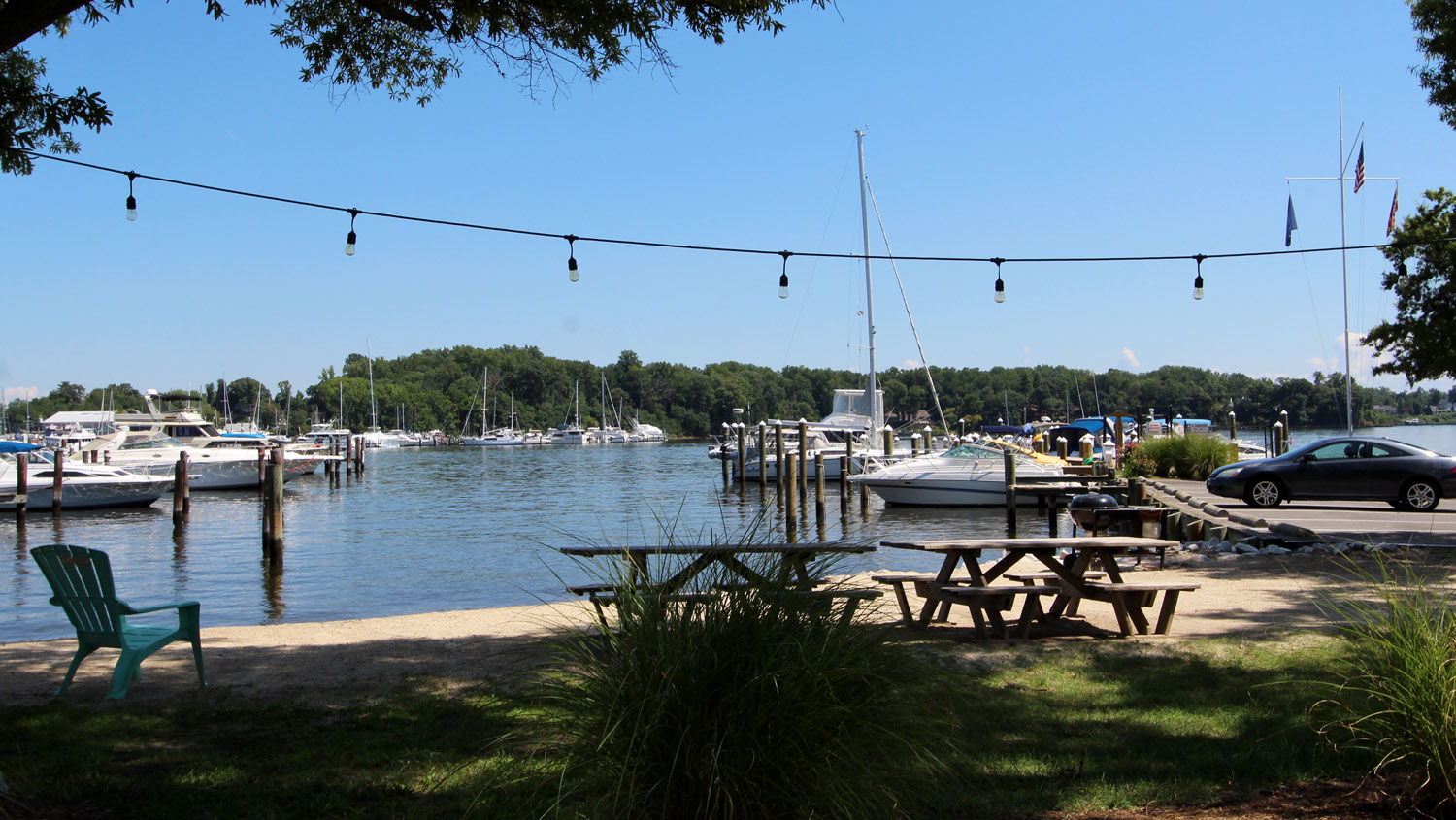 We welcome you to browse all our inventory and do an overnight stay at one of our luxury waterfront apartments overlooking the South River. Shop for a catamaran while enjoying all the amenities we have to offer. Book a Captained Day sail aboard one of catamarans and spend your day fishing or visiting down town Annapolis. Or book a sunset cruise to Thomas Point Shoal Lighthouse, a historic landmark.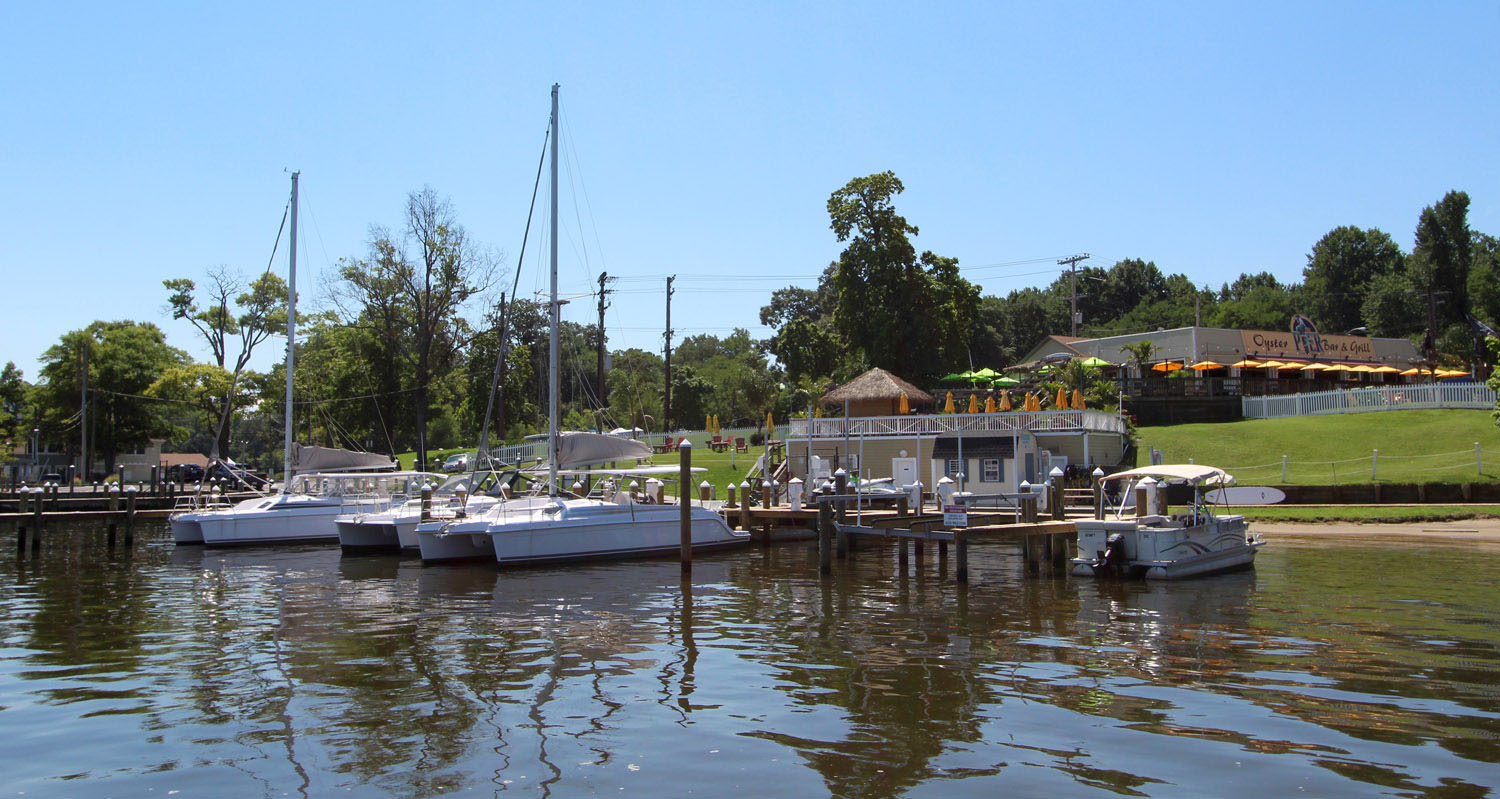 The Catamaran company at Pier7 Resort Marina can assist with all your boating needs. We welcome you to come stay out our elite fully renovated marina that offers, dockage, accommodations, boat ramps, boat lifts, restaurant, yogo, jet-ski rentals, SUP rentals, onside Restaurant, events and land storage!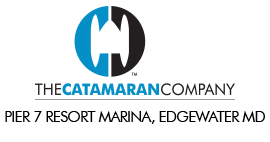 48 South River Road
Edgewater, MD 21037

Phone: (410) 280-8690
Fax: (954) 727-0024
Email: yachtsales@catamarans.com

or electronically submit an inquiry for the Annapolis Team
We look forward to seeing you at our docks!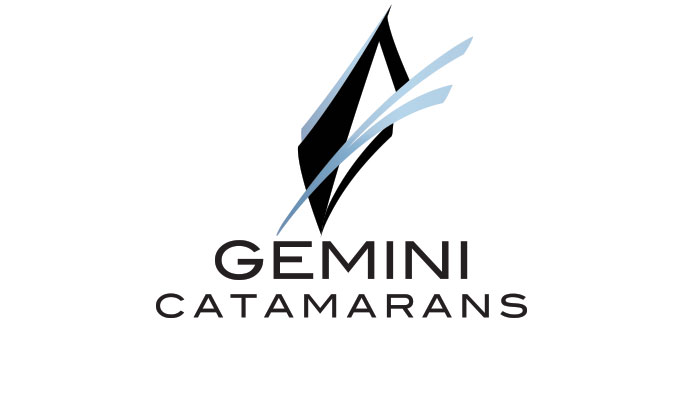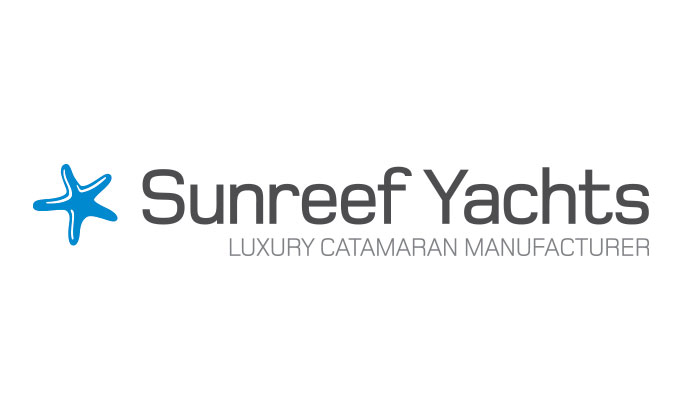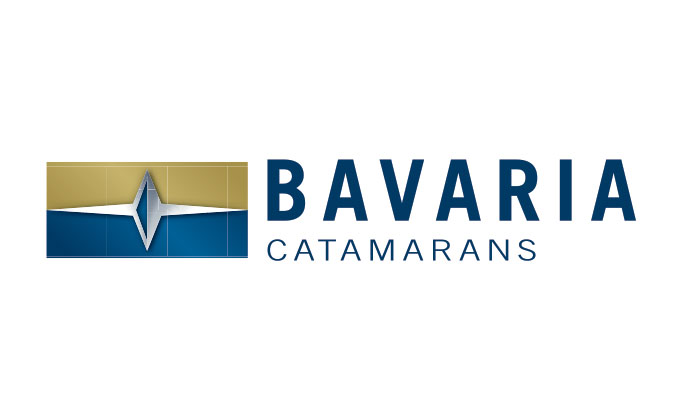 Area Info: Annapolis, MD

Annapolis is the capital of the U.S. state of Maryland, as well as the county seat of Anne Arundel County. Situated on the Chesapeake Bay at the mouth of the Severn River, 25 miles south of Baltimore and about 30 miles east of Washington, DC, Annapolis is part of the Baltimore-Washington metropolitan area. Its population was measured at 38,394 by the 2010 census.
The city served as the temporary capital of the United States in 1783–84, and was the site of the Annapolis Peace Conference, held in November 2007, at the United States Naval Academy. It also hosts the United States Sailboat Shows in April and October, each year. Annapolis is thought to be "A drinking town, with a sailing problem."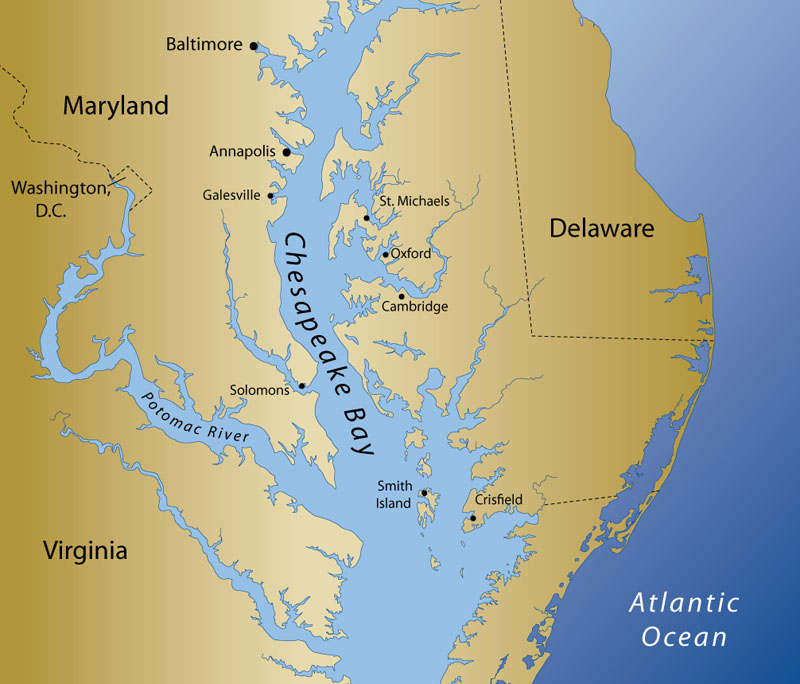 Great Sailing!
The Chesapeake Bay is an estuary lying inland from the Atlantic Ocean surrounded by the states of Maryland and Virginia, the largest such body in the U.S.A. More than 150 rivers and streams flow into the bay.
The bay is approximately 200 miles long from its northern headwaters in the Susquehanna River to its outlet in the Atlantic Ocean. It is 2.8 miles wide at its narrowest (between Kent County's Plum Point near Newtown and the Harford County shore near Romney Creek) and 30 miles at its widest (just south of the mouth of the Potomac River). Total shoreline, including tributaries is 11,684 miles, representing a surface area of 4,479 square miles. Average depth is 46 feet, reaching a maximum of 208 feet.
The bay is spanned twice, in Maryland by the Chesapeake Bay Bridge from Sandy Point (near Annapolis) to Kent Island, and in Virginia by the Chesapeake Bay Bridge-Tunnel connecting Virginia Beach to Cape Charles.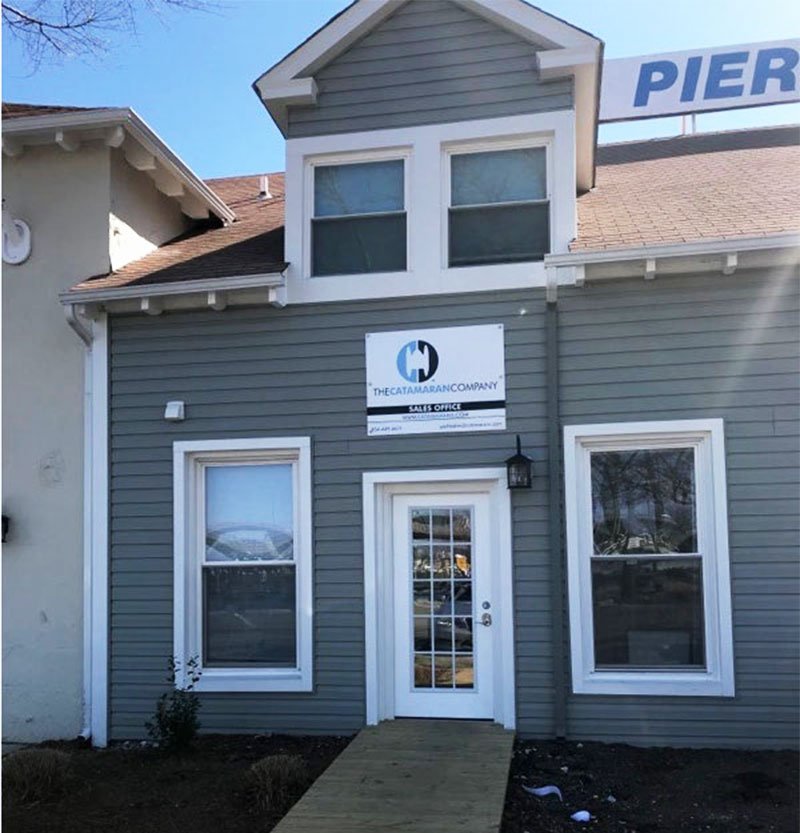 People traveling the Inter Coastal Waterway (ICW), coming from Long Island, NY and Cape May, NJ typically come up the Delaware River and enter the Bay via the Chesapeake and Delaware (C&D) canal. From there they head south into the Bay and head for Virginia Beach, VA before entering the Atlantic again. That's assuming they ever decide to leave the Bay, and do not find themselves forever sailing between such popular stops as: Baltimore, Annapolis of course, Rock Hall, St. Michaels, Oxford, Cambridge, Solomons, Crisfield and even sailing up the Potomac River to Washington, D.C.
Consider bringing your catamaran to the heart of the Mid-Atlantic region & sailing capital - Annapolis, MD. A dedicated catamaran center is being completed featuring catamaran sales, marina, chartering, boat shows, and other marine services!
It is an exciting time here in Annapolis, Maryland and we urge you to contact your yacht broker about arranging a visit.
We will be glad to confirm parking and boarding pass arrangements prior to any of our private boat shows, open houses or scheduled viewings relating to your boat search.
If you have immediate questions or concerns we are only a phone call or an email away.