Enjoy a Caribbean Catamaran Sailing Vacation.
While there are many celebrated destinations throughout the Caribbean that are perfect for sailing aboard a crewed yacht charter, the US Virgin Islands of St. Thomas, St. Croix, and St. John are definitely idyllic settings to enjoy a memorable vacation. The Catamaran Company features all-inclusive catamaran sailing vacations to destinations throughout the Caribbean like these enchanting isles. You can book your by the cabin yacht charter and get ready to set sail in one of the most stunning regions of the world.
Caribbean Catamaran Sailing Vacations: Design Your Sailing Journey The U.S. Virgin Islands are renowned for their natural beauty, picturesque beaches, island culture, and exciting nightlife. With their hotels, resorts, and clubs, these tourist-friendly destinations attract many vacationers. Each anchorage offers its own charms. From outdoor markets to remote coastal settings, you'll be able to customize your sailing experience when you contact The Catamaran Company to plan your Caribbean bareboat yacht sailing vacation.
Charlotte Amalie, St. Thomas
As the capital of the U.S. Virgin Islands, Charlotte Amalie is the perfect place to launch your Caribbean yacht charter vacation. The city brims with boutiques, galleries, shops, restaurants, and cafes. This enchanting coastal city also boasts incredible views of the glittering Caribbean Sea.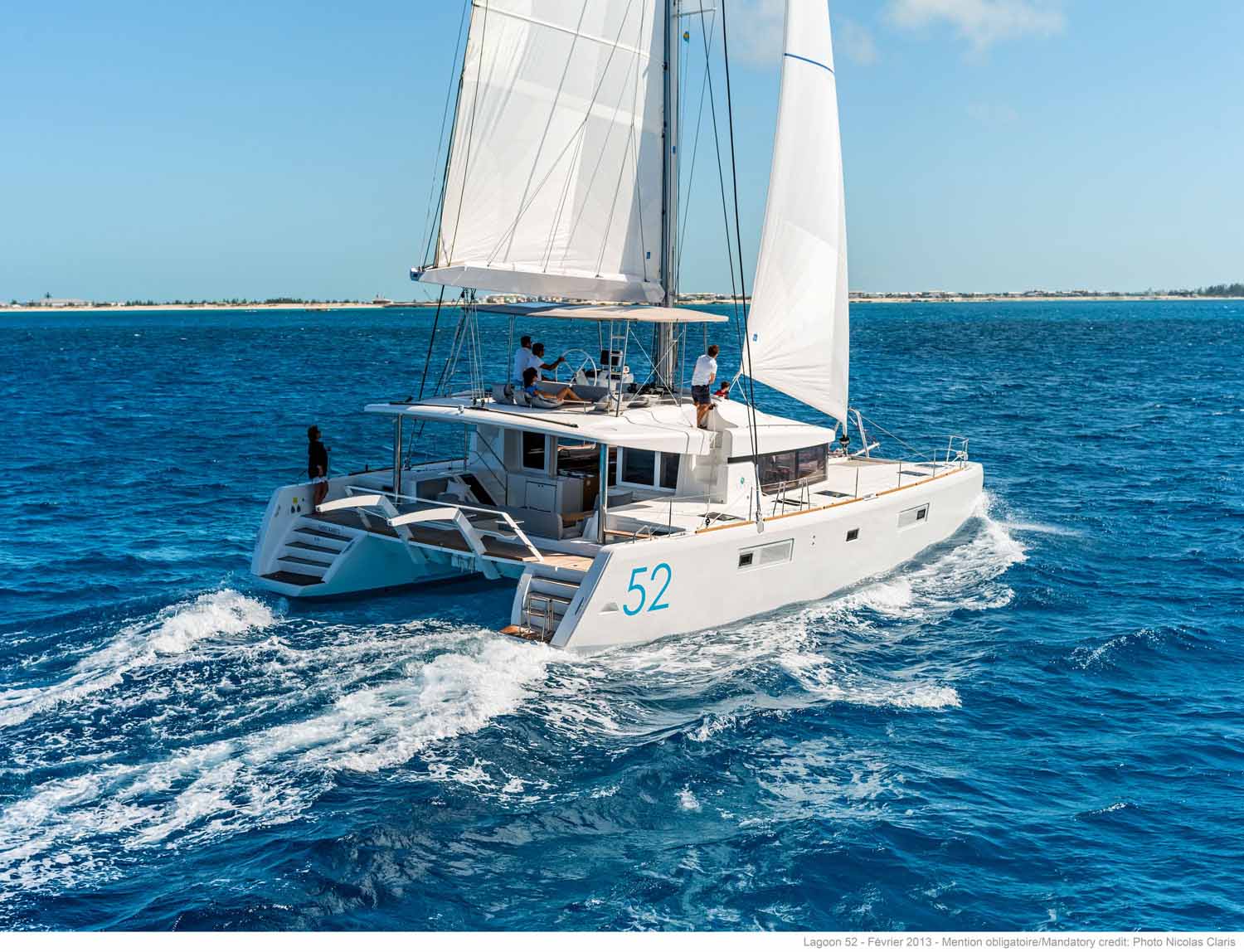 Magen's Bay, St. Thomas
Regarded as one of the most beautiful beaches in the world, Magen's Bay is a spectacular setting that you don't want to miss if you are pining for a beach vacation. Fringed by emerald green terrain, the beach at Magen's Bay seems designed for relaxing in the sunshine beside the crystal waters of the sea. This stunning setting is easily one of the loveliest areas on St. Thomas.
Coral World Ocean Park
If you are after an interactive animal encounter with dolphins or sharks, you'll want to visit Coral World Ocean Park on St. Thomas. One of the island's major tourist attractions, the park is perfect for vacationers who want to snorkel or scuba in a majestic setting. A celebration of Caribbean marine life, Coral World Ocean Park is a must-see destination on your U.S. Virgin Islands catamaran sailing vacation.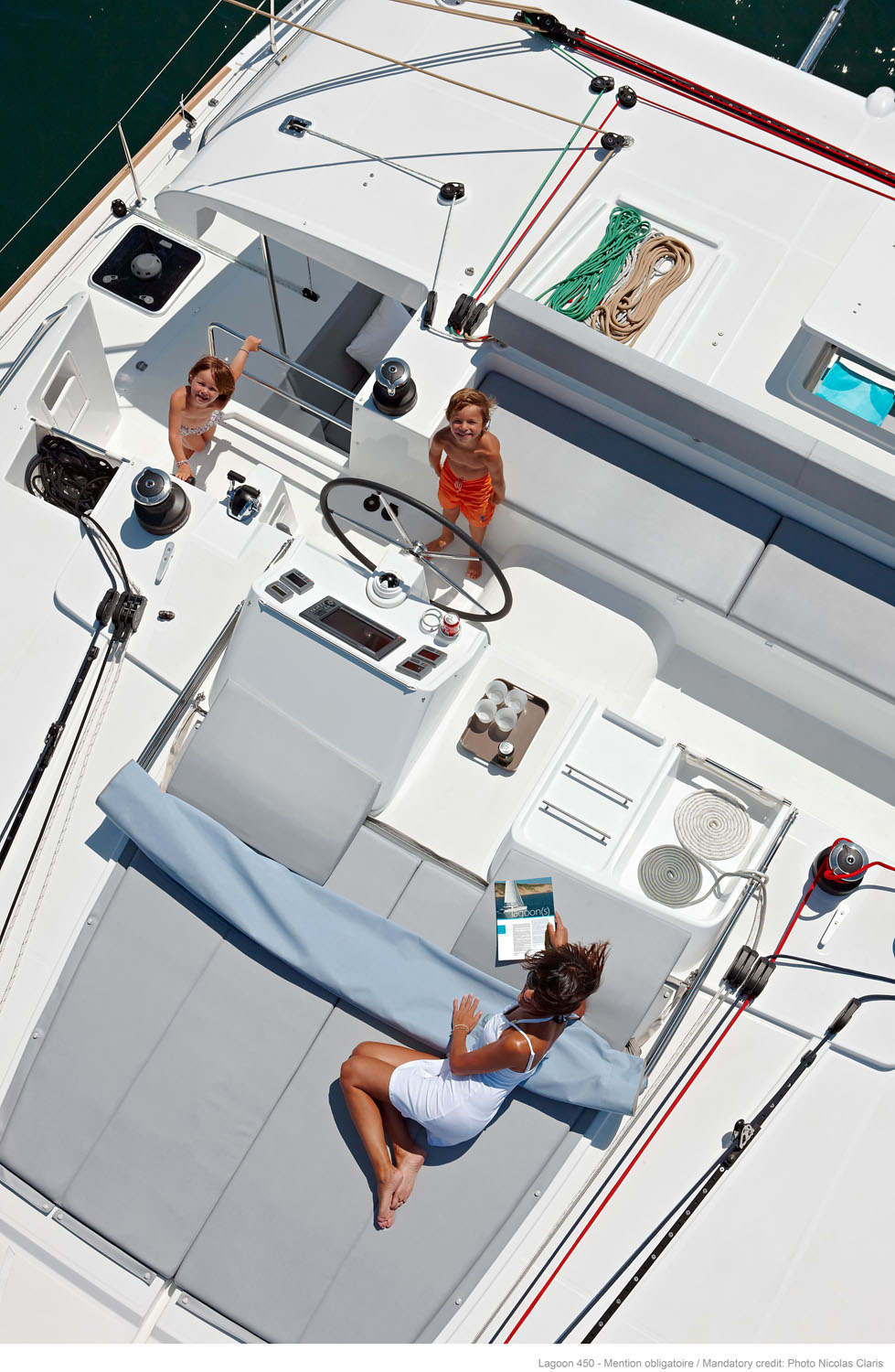 Buck Island Reef National Monument, St. Croix
Located to the south of St. Thomas, the island of St. Croix attracts many snorkelers and scuba divers. Its Buck Island Reef National Monument lies off the northwest coast of the island. With its coral grottoes and plethora of tropical fish, the underwater monument is a dazzling natural setting that is one of the most popular scuba destinations in the region.
Trunk Bay, St. John
Trunk Bay is definitely an anchorage you'll want to include on your U.S. Virgin Island catamaran sailing vacation if you love to snorkel. The bay is home to the renowned Underwater Snorkel Trail. Celebrated for its crystal waters, the trail is marked underwater. Snorkelers can glimpse a wide array of coral types throughout the reef as well as a myriad of fish and other marine life.
Virgin Islands National Park
A jewel of the Caribbean, the Virgin Islands National Park attracts more than a million visitors each year. With its turquoise waters and emerald foliage, the park is a spectacular national setting that you'll definitely want to include on your U.S. Virgin Islands catamaran sailing vacation. Snorkeling, scuba diving, sailing, and hiking are popular activities throughout this pristine park.
These are just a few of the vacation highlights of the U.S. Virgin Islands. You'll also want to include stops at the islands' attractions like Blackbeard's Castle, botanical gardens, museums, butterfly gardens, and more. The islands are home to a wide array of beaches, hotels, and resorts. You'll be able to design your dream vacation when you contact The Catamaran Company to book your Caribbean bareboat yacht charter today.
Caribbean Sailing Vacations in the U.S. Virgin Islands: Sample Itinerary
Day 1-2: Explore Charlotte Amalie
Day 3: Beach comb Magen's Bay
Day 4: Scuba Coral World Ocean Park
Day 5: Explore Buck Island Reef National Monument, St. Croix
Day 6: Snorkel Trunk Bay, St. John
Day 7-8: Enjoy Virgin Islands National Park