The Lagoon 420 is one of the most important boats to come out of the Lagoon Yard in recent years, offering a hybrid electric-diesel propulsion system combined with the unique selling points of its predecessor the Lagoon 410.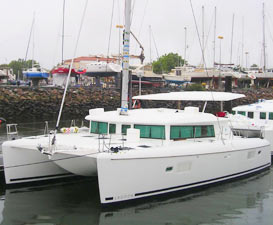 Built on Leroy Somer's Motor Technology, the new motors offer strong savings in carbon dioxide emissions and engine maintenance.
All Lagoon 420s coming out of the Lagoon Factory will be standardized on the new propulsions system, which typically require only one simple bearing change per 20,000 hours.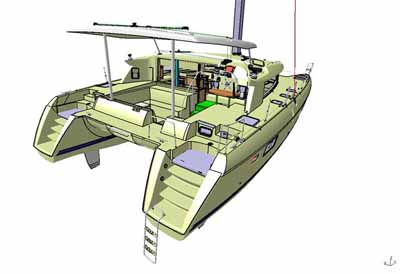 Complete installation comprises of two electric motors connected to propellers by straight shaft transmissions, one generator and two set of 6 batteries. When batteries are 100 % charged, the boat will be able to function with both motors for approximately two hours (depending on speed).
When batteries are 80% charged, the generator will automatically start and charge the batteries in order to provide electricity for the motors. When sailing, propellers will recharge the batteries.


All and all, the new Lagoon 420 is a ground breaking and innovative concept of a catamaran from the designers Van Peteghem and Lauriot Prévost.

Whether you are under sail or under electric power you will always enjoy the sound of nothing but the sea as you make your way round the islands. What better way to experience nature's little secrets than on this modern cat?