As the Senior Member of the Yacht Sales Staff here at The Catamaran Company I do bring to today's table a blend of History as well as today's New Trends that I think that anyone considering selling and or purchasing a Yacht should want to take advantage of. That's trends in design, equipment and how to do business in the today's marketplace domestically as well as internationally.
My sailing experience began in 1975 along the shores of the Great Lakes. My Marine business experience began in 1985 in Annapolis Maryland, first commissioning sailing yachts moving to Yacht Sales, never having found another career more interesting. I signed on with The Catamaran Company in 1995 moving to Miami Florida, further to Fort Lauderdale Florida, eventually settling in St Augustine. I continue to successfully List, Sell and provide New and Previously Owned catamarans to my customers to this day.
Some might be able to add up all the boats sold, some place a dollar value on transactions to date. I prefer to think of the customers, boats and the wonderful places that I have visited doing business from Europe, Domestically, the Carribbean, South and Central America.. Okay, I would imagine it would be well over 30M in negotiated transacted dollars via hundreds of yachts sold both list and sell. I have worked in both the previously owned market as well as New Constructs over 70'
I pride myself on the relationships developed within the industry, my customers, providing the best professional service in the business. The Catamaran Company, their products in Lagoon, Gemini and the Brokerage market along with my experience and candid approach is a win/win that I offer to you to experience.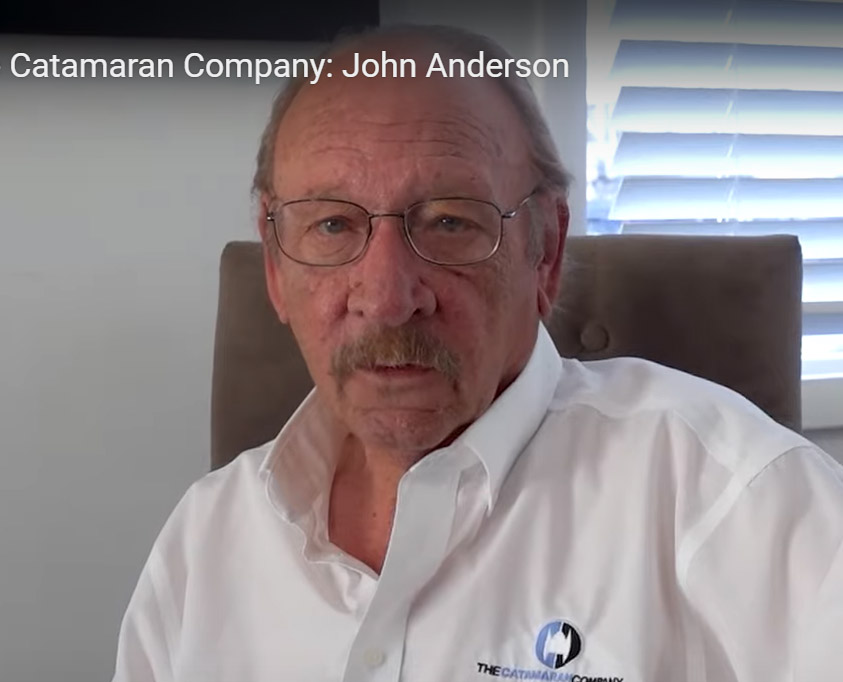 John Anderson
Yacht Sales Broker in ST. AUGUSTINE , FL
404 Riberia Street
St Augustine Fl, 32084
Phone: (954) 449-4649
Cell: (954) 821-6450
Email: john.anderson@catamarans.com
Helpful Links

General Links:

Sailing School – Coming Soon