Bareboat Captain and Chef Combination with The Catamaran Company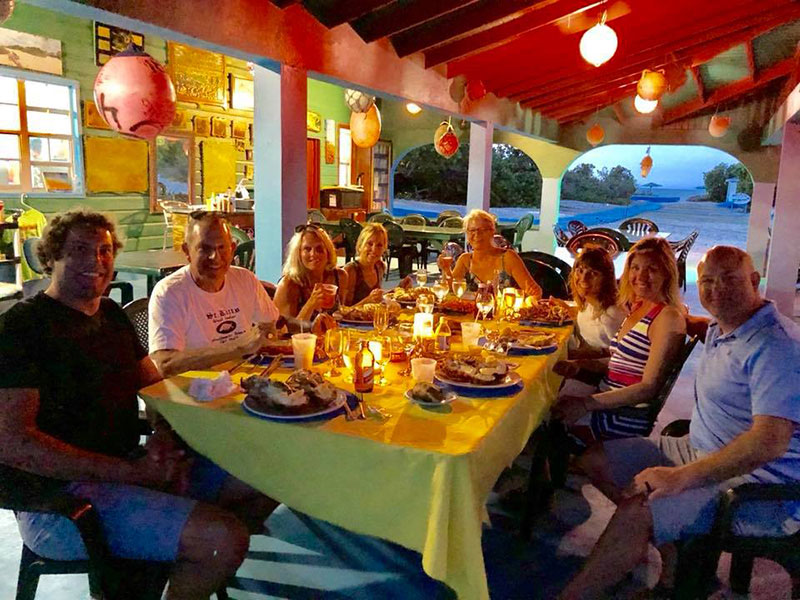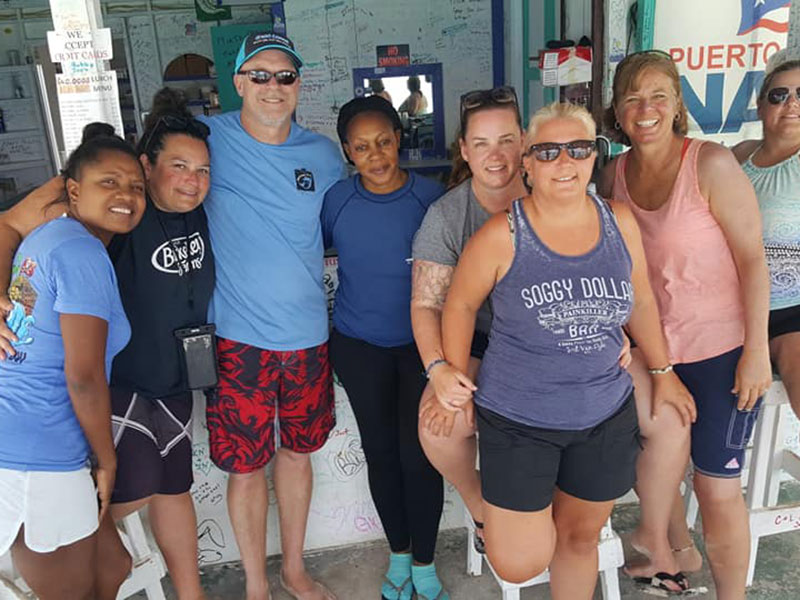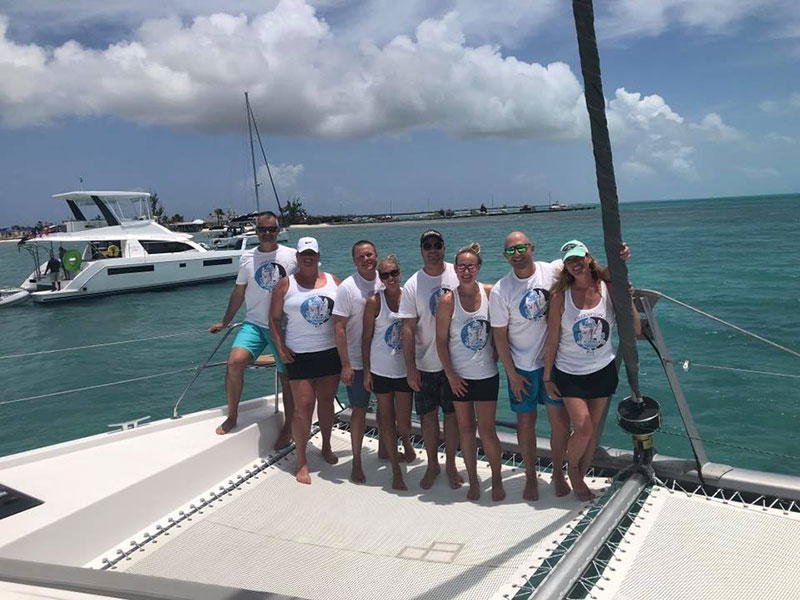 Hire a Captain and Cook when booking a catamaran sailing vacation with The Catamaran Company in BVI
Bareboat Captain and Chef Combination with The Catamaran Company
Hire a Captain and Cook when booking a bareboat with The Catamaran Company
What is the cost of the Captain and Chef?

The cost of the Captain per day is $225.

The cost of the Cook per day is $225.

The sailing vacation must be a minimum of 7 days aboard for us to secure a captain and chef.

Tip gratuity is 15 - 20% for Captain and 15 - 20% for Cook payable on cash at the end of your charter.

Can I hire just a cook?

No, upon hiring a cook, a Captain must also be placed aboard for the duration of your charter.

Why?...
The Catamaran Company has been in operation in the BVI for over 30 years and have many years of knowledge on what works on charter and what does not. We want all our charter guests to have an amazing charter and to return each year. We know from experience that when a cook is placed aboard with no captain, the chef becomes the go to person when it comes to sailing questions and responsibilities aboard the charter. Chefs often do not know how to sail, operate the boat, understand navigation, have the ability to pick up moorings and anchor. The chef is considered a cook only and not a first mate or captain, babysitter, cleaner.....

How much is the provisioning and beverages when hiring a Captain and Cook.

Provisioning is $50 per person per day including the crew

IE: If you have 4 guests plus two crew aboard the cost is:

$50 x 6 passengers x 7 Days = $2,100 per day.

Provisioning Details:
1/2 Board: 5 lunches, 5 dinners, 6 breakfast (coffee on the last day) including soft drinks
No alcohol.
Incidentals to be paid on board (moorings, fuel, dockage if needed etc...)

Provisioning on a 7 nights charter would be:
-5 dinners, 2 dinners ashore - Guests Expense
-5 Lunches, 2 lunches ashore - Guests Expense
-6 Breakfasts, on a last day would be coffee, juice etc.. before leaving the boat.
Soft drinks and water included (reasonable)

All alcohol (wine, beers, spirits, mixer for cocktails etc..) not included.
$50/person/day including the crew with a minimum of 4 person + crew (or $2100) on a 7 day basis

Can the cook we hired act as a babysitter, cleaner, first mate, nurse or designated dinghy driver?

No, the cook is the cook and prepares meals based on your preference sheet only. The cook does not babysit, clean, act as first mate, drive dinghy to and from.

Will the cook/chef make my bed and tidy the boat?

The cook/chef's responsibility is to prepare meals based on your preference sheet. The cook/chef will not tidy the cabins, make the beds or clean the catamaran inside our out. The Chef is not considered a hostess aboard your catamaran for the duration of your trip.

Does the Chef and captain need their own cabin and toilet/sink/shower?

The Chef and captain need one cabin with a private toilet/sink and shower. The Chef and Captain are often not a couple. They do agree to share a cabin as long as they have their own toilet/sink/shower.

This means you may have to forfeit a cabin inside the catamaran.

Can I see the Chef's and Captains Resume.

No, you will not be able to view the captain and chef's resume prior to your charter. The captains and chefs are pooled and assigned to each catamaran based on availability.
Crew is only assigned 7 days or less prior to your charter. We are therefore unable to offer cook and crew resume, phone numbers or any information about the crew. Your preference sheet that you fill in will be sent to crew and we will contact you if you have any questions.

What if I have allergies and certain meal preferences?

Upon booking your catamaran with Captain and Chef we will forward you a preference sheet. Please click here for PREFERENCE SHEET. You will list your likes and dislikes and any information that you want to share like vegan, glutan free, vegetarian etc. We will accommodate your requests and contact you if we have more questions.

Can I see a sample menu?

Yes, we have a sample menu. This is just an example and general idea of how your meals will be like. Please note we can alter the menu based on your likes and dislikes.

How do I order alcoholic beverages?

Upon your booking we will be sending you a preference sheet and a shopping list that allows you to select your choice of alcoholic beverages. Please contact us if you have any questions.


What time does my charter start when we hire captain and chef?

Your charter is 5PM boarding with the first night at the dock to 9AM the last day. We do not offer the sleepaboard option when you are booking a catamaran with crew.

Monday 5PM to Monday 9AM and the crew is paid for 7 days (they will spend the whole day Monday getting boat ready with provisioning)
Crew will be on board at 5PM that day for the guests and the first night is at the.

The dinner out is usually the first night or the last night depending on their schedule.

Is there a surcharge if I book Captain and Chef over Christmas and New Years?

Yes, a 25 % surcharge for the captain and chef's charge over this time of year. If your booking is made 3 months to departure it is based on availability due to limited amount of crew available.