Luxury Catamaran Project Management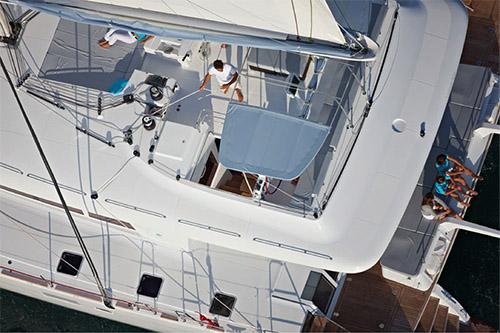 How does one buy a new build or custom luxury 60 Ft + catamaran?
You start with our expert teams of consultants that specialize in the purchase of large catamarans...
At The Catamaran Company, we believe you deserve expert advice in planning your decision to purchase a luxury catamaran.
Let our knowledge and experience work for you!
Our complimentary Multihull Consultation is structured to provide a glimpse into how our expert team can help you to establish clarity regarding your decision on purchasing a large catamaran. Your choice may range from a new build production catamaran that is available immediately to a customized project that requires a designer, architects, a yard, legal contracts and more. We are here to assist you in choosing everything from the ultimate sailing plan to components such as layouts, models, equipment choices and even charter advice.
---
Some of the areas in which our experts will offer guidance include:
Catamaran Longevity.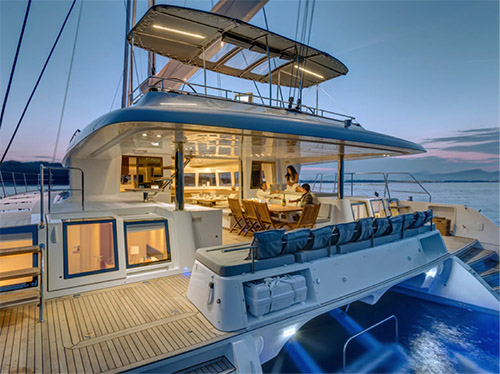 Will your choice of catamaran allow you to maintain your current lifestyle during your sailing endeavors? Is your catamaran optimally designed and expertly managed to ensure that in the long term the costs can be kept down and enable you to enjoy the yacht in various destinations? Our team will share their experience about 'worry-free' programs that allow you to maximize your enjoyment over the long term.
---
Assistance in Builder Contract.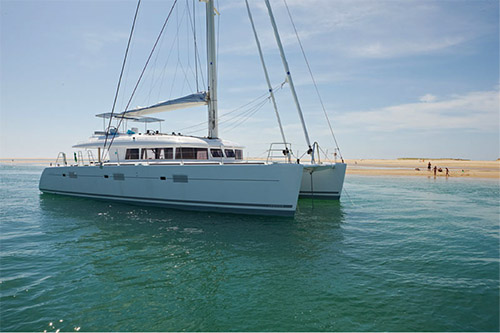 We can offer you expert advice and assistance in understanding the contractual terms between you and the chosen builder. We can provide explanations of the installment payments required after factoring in fluctuations in not only materials but also exchange rates. If the choice is to build a custom catamaran, contracts will be needed between the Buyer and the designer, architects and surveyors. Our goal is to ensure that every aspect of these contracts are legally binding but also well-defined. Building a custom cat will be more challenging but it should also be enjoyable. Our team can assist in the process to deliver a safe multihull that fulfills all your expectations. Some people may choose to build their "OWN DESIGN" catamaran which suits their tastes and could be a better choice in the end when comparing to the other catamarans that currently exist in the market place. With our excellent customer service, technical experts and experience, we can assist in delivering your DREAM CATAMARAN. And you are dealing with a one-stop shop so all of our services can be carried in-house from the initial design to charter yacht management
---
Expert advice in sailing performance & Sea Trials.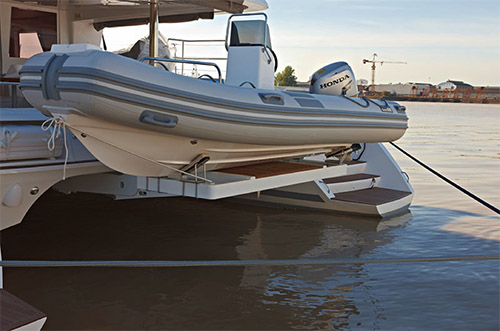 No two large catamarans are the same. Every large catamaran currently in the market place offers different performance, speed, range and accommodations. Our team will share our firsthand knowledge and experience of sailing performances between each model to ensure that you are satisfied when determining the model of choice. We understand that the purchase of a multi-million $ catamaran is not an everyday decision so you deserve to try and test sail the closest catamaran where available. Our team will advise of locations of models available to inspect prior to your purchase and ensure the product you are purchasing is the right one!
---
Assistance in outfitting your catamaran.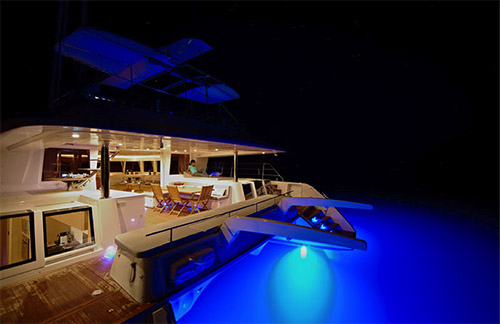 It goes without saying that the choice of options will dramatically affect the final price. There are many different options available when outfitting your catamaran of choice so let us assist in advising you of the best possible choices when deciding how to equip your catamaran. Consider just those decisions to be made with regard to upholstery, deck gear, interior equipment, rigging, electrical circuits and electronics! We already have and we will strive to ensure that no item is missed throughout the building process.
---
Assistance in choosing personalized layouts.
The choice is yours but it is an important one! Our team will analyze with you each type of layout from a strict owner's layout to the numerous different charter versions and everything in between. Your long term goals and needs should dictate your choice of layout so let us consult with you to identify the layout that best suits you.
---
Launching, Delivery & Quality Control.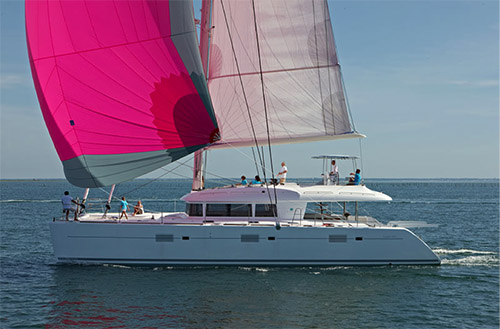 We will be on hand to supervise the entire construction of the vessel from start to finish. Superior quality control is necessary to ensure all equipment purchased meets your expectations but the real key is upon the launch of the catamaran. Upon a launch of a catamaran, common issues will always occur. Under our Dealer Preparation Plan we send our team of consultants to your catamaran during the building process to ensure these common issues do not occur and verify this once again at the time of launching to avoid out of pocket expenses to the owner. Our goal is to eliminate 95% of the issues prior to them actually happening and not discover them after launching.
---
Expert Charter advice.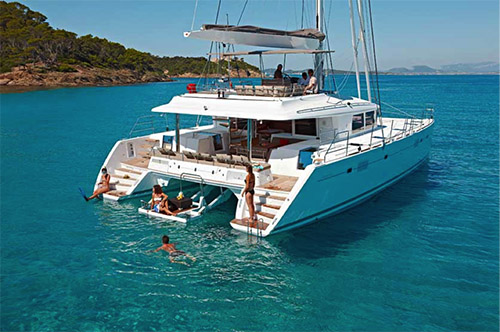 Financial charter projections can be provided in the consultation process to highlight the potential revenue your catamaran could produce in charter. If you decide to go down the charter route then management agreements, crew placement and charter calendar management will be explained and provided during the consultation.
---
What to expect?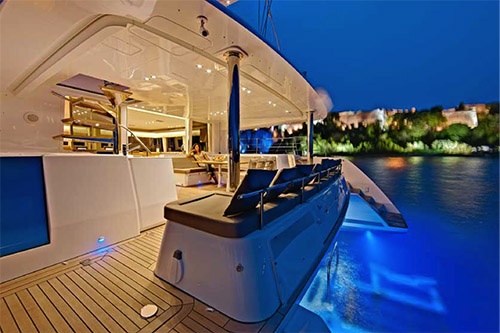 Your complimentary consultation will be conducted over the course of several meetings with a Catamaran Company consultant specializing in new build catamarans.
Step 1: Discovery Consultation.
During the first meeting, you and your Catamaran Specialist will discuss a range of topics designed to explore and establish a framework regarding your current sailing plans, your future goals and your life-long sailing vision
Step 2: Catamaran Design Analysis Review.
Your consultant will conduct comprehensive analyses, based upon information gathered during your discovery consultation, in order to determine the best catamaran design and sailing plan strategy for your unique goals and needs.
Step 3: Catamaran Choice Consultation.
Your consultant will present a design strategy, based upon quantitative analysis, designed to support your complete life-long sailing plans. Together you will review in greater detail some of the catamaran concepts and options discussed and explore potential next steps.
---