FAQ: Planning your charter in the BVI.
What to expect when operating a luxury catamaran with exceptional service and crew in the Caribbean, USA or Mediterranean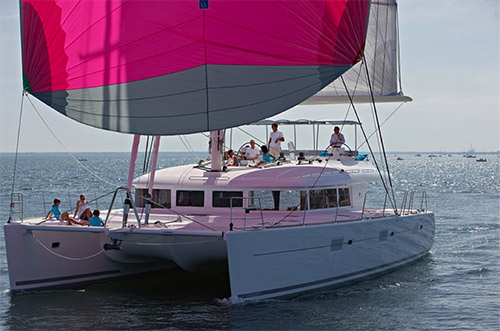 Financial charter projections can be provided in the consultation process to highlight the potential revenue your catamaran could produce in charter. If you decide to go down the charter route then management agreements, crew placement and charter calendar management will be explained and provided during the consultation.
Upon deciding on the catamaran you would like to purchase and the decision to enter into a luxury charter management program in Tortola, we will provide you with a proven and tested projection based on the luxury multihull model you have chosen to charter.
Each model will generate a different amount of revenue, and we will provide you with a detailed projection upon request. Depending on the catamaran and its size, owner's layouts could outsell charter layout bookings and charter layouts can outsell the owner's version.
---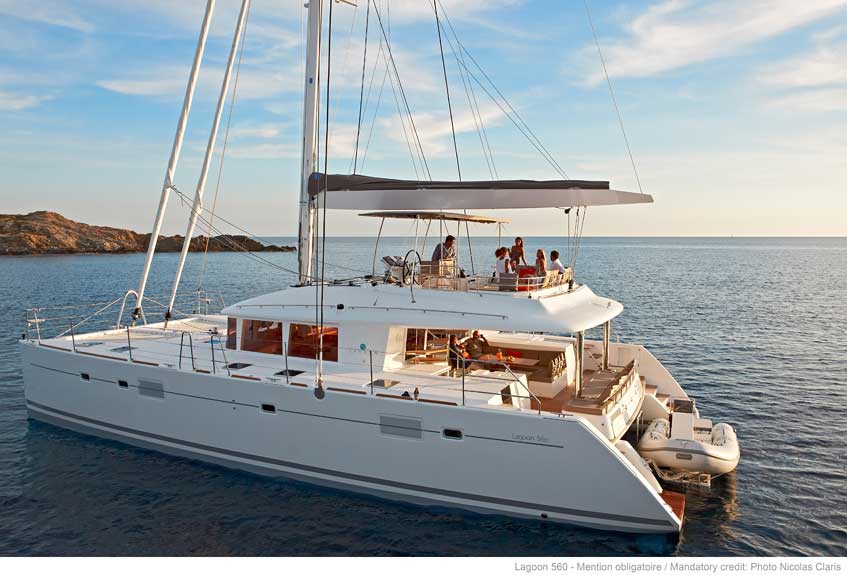 The charter rate of your catamaran will be based on the current market and will depend on the availability of the model in the Caribbean, USA or Mediterranean and the amount of that specific model of catamarans available to charter in your destination of choice
Your luxury catamaran consultant will review the final order confirmations that depict the equipment, layout and crew choice on your luxury catamaran. We will estimate your charter price and the amount of weeks you could earn. The below is an explanation of the amount of revenue a luxurious catamaran could produce in high end charter and the expenses involved. Please note our numbers are quite conservative as we prefer to under promise and over deliver!
It is advised you contact one our luxury catamaran consultants to discuss the below as we can give you more insight on how to operate a successful Catamaran
---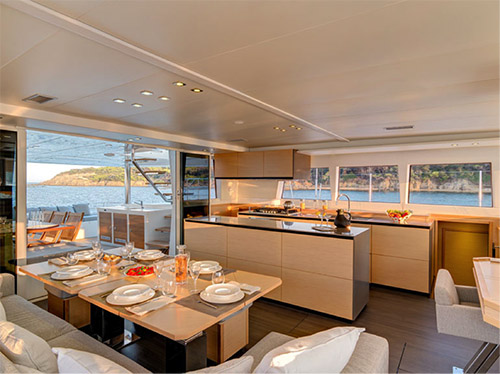 Lagoon 620 – 6 cabin layout that accommodates 10 guests + 2 Crew – FINANCIAL PROJECTIONS PRICED AND EQUIPPED AT $2, 2 MILLION based in Tortola, British Virgin Islands
| | | | |
| --- | --- | --- | --- |
| Financial Projections for Crewed Lagoon 620 | | | YEAR 1 |
| Average Weekly Charter Rate : | $ | Weeks | 18 |
| 9 - 10 pax | 30,000 | 9 | 270,000 |
| 7 - 8 pax | 28,000 | 5 | 140,000 |
| 6 pax or less | 26,000 | 3 | 78,000 |
| Christmas/New Year | 32,000 | 2 | 64,000 |
| Gross Charter Revenue | | | 552,000 |
| Brokers Commissions | | | (82,800) |
| Clearing House Commission | | | (27,600) |
| Discounts Given | | | (6,900) |
| Net Charter Revenue | | | (117,300) |
| Net Revenue to Owner | | | 434,700 |
---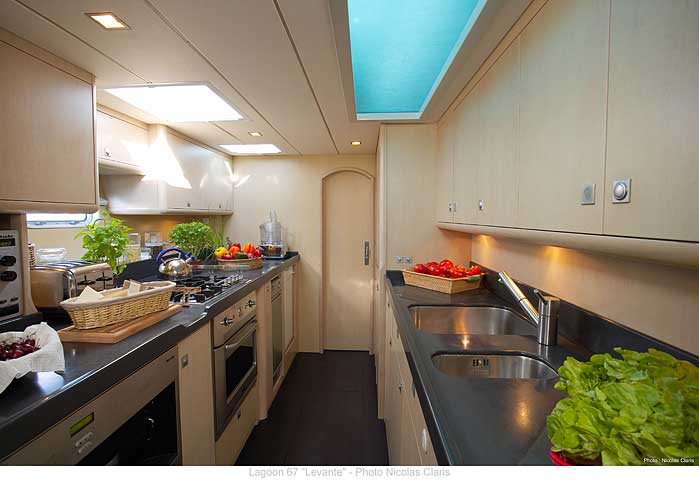 FREQUENTLY ASKED QUESTIONS ON CHARTER VARIABLE COSTS
How did we calculate provisions & Beverages?
The Catamaran Company or crew will manage your budget for provisions & beverages for guests. This is a very important budgeting item and should be monitored very carefully. Our budget for 10 guests is $80 per day x 7 days = $560
$560 X 10 guests = $5,600 per charter. Multiply that by 18 charters per annum and the total is $100,800 per annum. This amount could be less depending on amount of guests for each charter and how well your crew and management company utilize the provisions & choice of food and meal choices and brands for wine and spirits when on charter...
---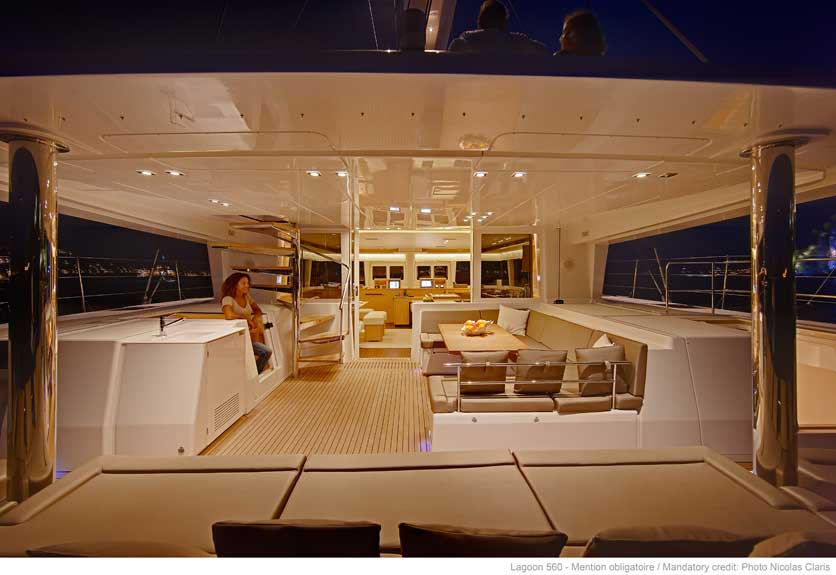 DEFINITION OF A TURNAROUND
Turnaround relates to hiring of qualified staff to ensure that the luxury catamaran is prepared for charter to deliver a five star product for charter guests It includes cleaning staff when necessary, cleaning products and materials, technical & mechanical maintenance , and hiring of staff to assist crew with short turnaround (24 – 48 hour) Because luxury crewed yacht charters cater to high end guests, we must ensure that the crew have adequate assistance in presenting a spotless, nice smelling, prepared yacht and a seamless charter vacation for guests with no mechanical breakdowns during charter. Turnaround also means that the crew/management company needs to account for time spent for customer service that relates to issuing and managing permits, organizing taxi's, flight reconfirmations and communications with the guests prior to charter.
As we are catering towards high end charters with upmarket clientele, it is vital that the crew communicate with the guests in advance to ensure the preferences the guests listed on the preference sheets are seen to and delivered in a five star fashion.
---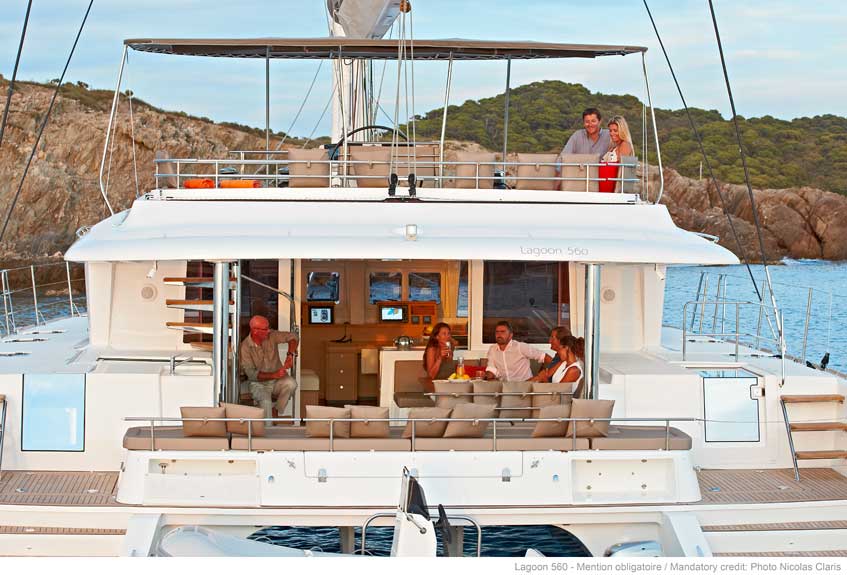 FIXED EXPENSES
| | |
| --- | --- |
| Charter Fixed Costs | Per annum |
| Yacht Annual Cruising Permit; | 800 |
| Web Marketing Costs | 2,000 |
| | 2,800 |
| Total Charter Costs | 167,356 |
| Net Charter Contribution | 267,344 |
---
FREQUENTLY ASKED QUESTIONS ON FIXED EXPENSES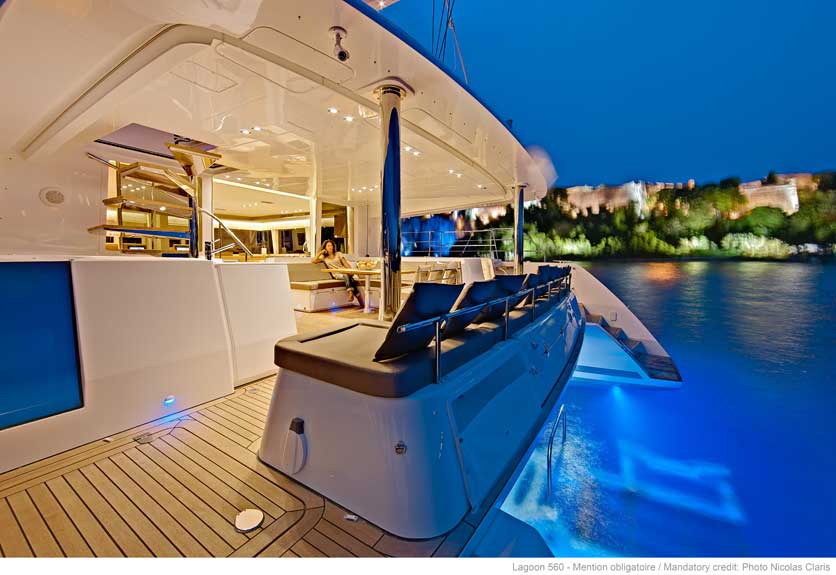 What is WEB MARKETING COSTS?
This is an optional amount that an Owner should consider preparing on top of central agency or commonly named as clearinghouse commission, broker commissions and full management fees. This fee could be to set up an upmarket personal website that is broker friendly on top of the standard websites. IT could be allocated to google ad-words, photography, videography and print advertising or custom email blasts. It is optional but the most successful luxury yachts in the industry are catamarans that have crew and owner marketing their boat in addition to normal central agency services. The optional $2,000 per year includes the fee of maintaining industry databases.
---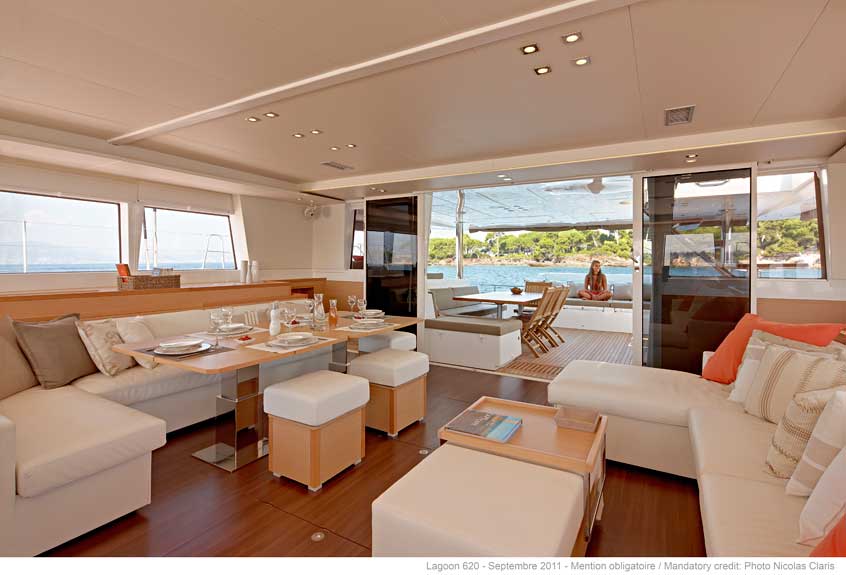 OPERATING EXPENSES
Operating costs can be expensive but with an excellent crew, Management Company and Owner that partakes in the success of a luxury catamaran, those costs could be kept to a minimum. These numbers are genuine but could fluctuate depending the Owner and crew situation.
---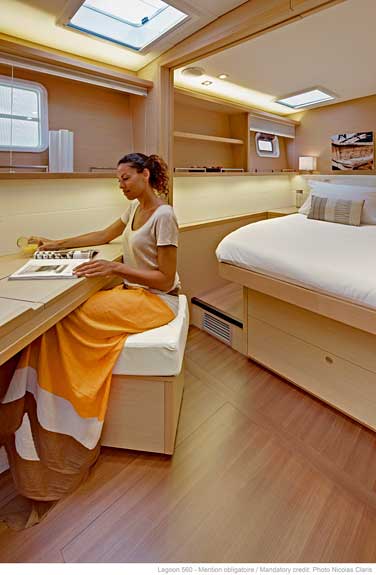 Yacht Annual Operating Costs :
| | | | |
| --- | --- | --- | --- |
| Crew Salary | | | 70,000 |
| First Mate (more than 8 pax - 10 charters) | | | 7,000 |
| Crew Work Permit | | | 2,800 |
| Crew Health insurance | | | 4,500 |
| Crew Uniforms | | | 1,000 |
| Yacht Insurance | | | 40,271 |
| Yacht Management | | | 22,320 |
| Dockage | 155 | 54 | 8,370 |
| Utilities | 65 | 54 | 3,510 |
| Telephone/Internet | | | 1,800 |
| Annual Maintenance Costs | | | 33,559 |
| Annual Haul and Antifoul | | | 8,000 |
| | | | 203,130 |
Net Operational Revenues
(not including financing)
64,214
---
FREQUENTLY ASKED QUESTIONS ON ANNUAL YACHT EXPENSES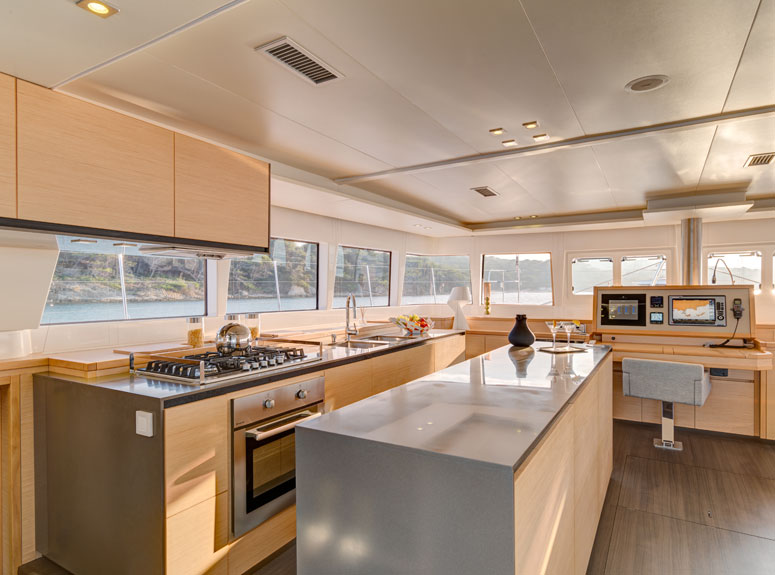 How did we calculate Crew Salary?
The salary aboard a luxury Lagoon 620 charter catamaran that accommodates up to 8 to 10 guests is $70,000 per year. This is based on a team. Normally Husband & Wife or Boyfriend/Girlfriend team. One of the team members act as the captain and the other team member will be the gourmet chef. Crew salaries can fluctuate depending on crew tip programs and crew bonuses. Keep in mind that the above projection does not include the 15 – 20% standard crew tip per charter to is directly paid to the crew.
Why a FIRST MATE?
A catamaran that is in the 62 ft. + Range that accommodates 10 guests, requires a third person to assist the captain in sailing, mooring, anchoring, diving, watersports, tender transportation. The FIRST MATE facilitates the Captain/Chef with customer service and quality of the charter for guests aboard the catamaran. The First mate will also assist the chef in serving, clearing and serving cocktails but primary duty is to ensure safe sailing and delivering five star service to guests.
---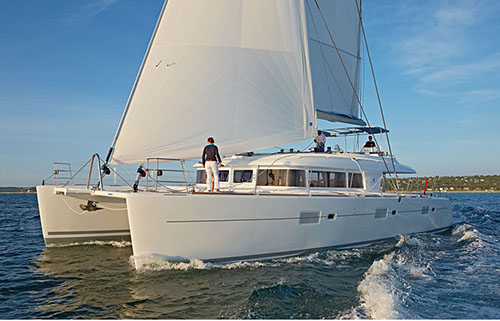 Is Health Insurance part of the crew's employment package?
Yes, the Owner is responsible in ensuring that the team aboard is covered by insurance. We do advise the best Health Insurance crew companies to sign up with and all details involved. Health Insurance is not mandatory but advised
Yacht Insurance
IN order for a yacht to operate in charter in the Caribbean, insurance is vital. We do offer a fleet insurance that is estimated at 1.8% of the hull value fully equipped. Upon your purchase of your catamaran and final decision on chartering your catamaran, we will add your yacht to our fleet insurance. We estimate a Lagoon 620 – 6 cabin - fully equipped at $2,237,268 is $40,271 per
---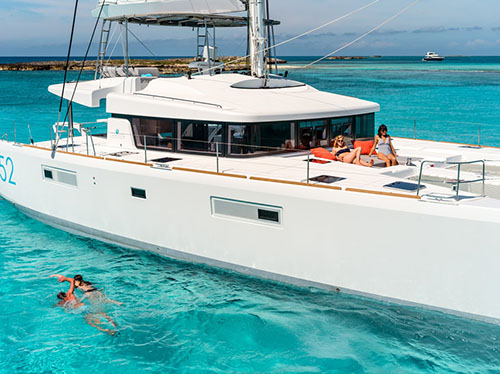 FULL Yacht Management
Optional full management is estimated at $30 per foot per month. The total per month is $1,680 per month = $22,300 per annum on luxury catamaran that is 62ft.
Please note that we don't recommend FULL Management for the second year in charter. The choice is yours if you wish to continue on with FULL Management but it may not be necessary. We recommend full management for the first year or at least part of the year when the Owner is not yet fully comfortable with the charter industry. And although most owners work directly with the crew after the first year, some choose to leave FULL Management program and just opt for the Central Agency services with The Catamaran Company.
---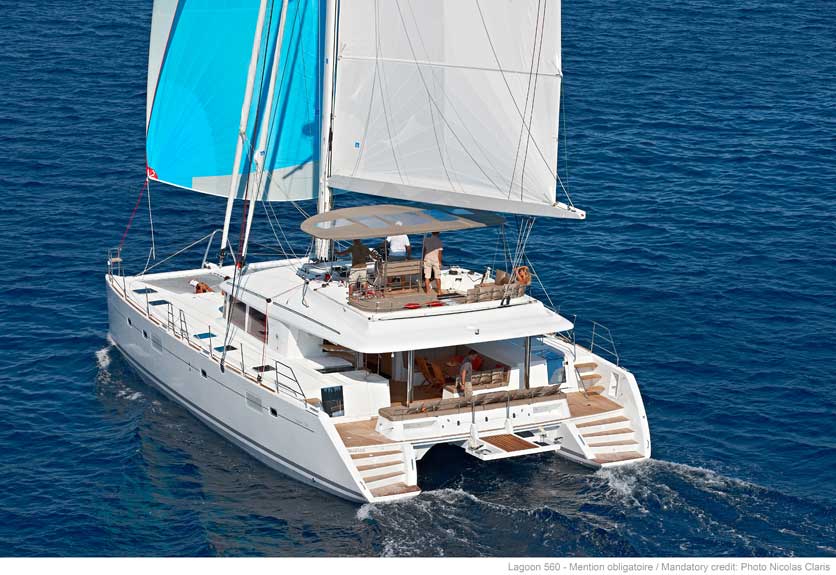 How did we calculate dockage
Depending on experience of crew and amount of charters will define your yearly dockage amount. It is estimate that if you were to do 18 charters per year, it would be mean you should be on the dock only 54 days or 3 days per charter ( 2 days prior to the charter and 1 day after that) times a year to prepare for charter and pick up for charter. The cost for a crewed yacht to visit our docks to prepare for charter is estimated at $2, 50 per foot.
How did we calculate Utilities?
Utilities will be $65/day (elect is $0.65/kwh 100 kwh per day min $65 per day $65 x 54 days = $3510 (3 days on dock per charter. Estimate at 18 weeks x 3 = $54)
---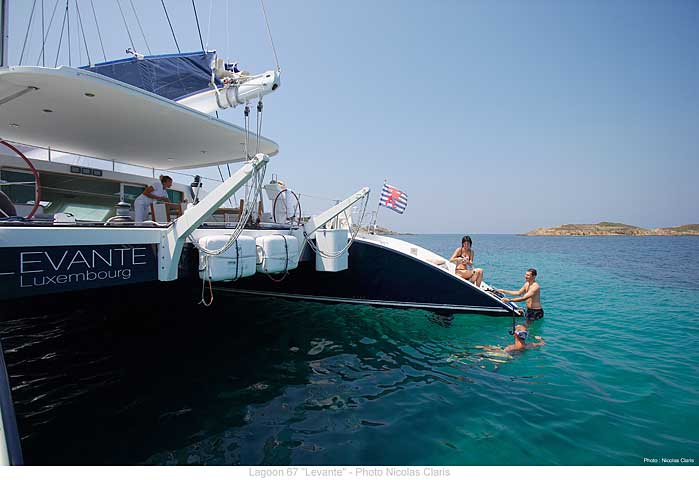 The above is based on a Lagoon 620 6 cabin layout full equipped for crewed charters. Equipped for charter on $2, 237,268.
To view full detailed projections in format without explanations, please fill in our quick form and projections for Lagoon 52, 560, and 62 will be delivered directly to your inbox.
Please note that upon your submitting your form, one of our Luxury Catamaran Consultants specializing in sales and charter of 52 + catamarans will contact you to assist you further.