Broker of the year
2007, 2008, 2009
2012, 2013, 2014, 2015, 2016
"I do believe it's time for another adventure." These have been words to live by for this home-grown Indiana boy. Growing up as the third youngest in a family of six, Brent Hermann has that unique "Midwestern" mentality of hard work. He gets that trait mostly from his father, who was a Chiropractor in their small town for over 50 years. His family was raised on the water so it is no great surprise he inevitably chose a profession that involves as much "hydrotherapy" as possible, but more on that later.
His deep-rooted work ethic, and profound sense of adventure led Brent into the Boy Scouts, which opened this young boy's mind to unending possibilities. Hunting and fishing were and continue to be a large part of Brent's life. Another passion that he holds dear to his heart is flying. Brent will readily tell you that one of his greatest accomplishments was earning his pilot's license over two decades ago. "Flying just gives you a different perspective, and greater appreciation for life." He has proudly owned three airplanes, including a VariEze by Burt Rutan, and an amphibian that he built himself!
Going back to his early years, Brent set his sights on college after high school, and attended Olivet Nazarene University in Illinois. After completing two years, he decided to step out into the real world and open his own business. The high-end custom clothing industry allowed him to call on clients in their own office, providing them with the nicest suits and convenience of not spending precious time shopping. What an innovative concept! This was met with huge success in the tri-states of Indiana, Ohio, and Kentucky, and the next ten years proved to be one of the greatest learning experience of his life thus far.
With this vast entrepreneurial experience under his very fashionable belt, Brent said to himself "there has to be more". The toughest decision of his life was to pack up everything he owned for a drive south to Florida to start the next chapter of his life. But it would prove to be the decision of a lifetime!
Re-inventing one's self is no easy task. Brent found this out once he began working side by side with his brother in the marine industry. BH Marine later became the main contractor of The Catamaran Company (Catco). As Catco grew, so did Brent's experience in the industry, which would prove to be his next challenge.
With his successful sales background, becoming a yacht broker was a natural fit. His knowledge of boats and being naturally service-oriented were attributes to his initial success. Yes, he hit the ground running, and there was no surprise that he became the leading salesman within the organization in his first two years. He remains at the top of his profession to this day. This, coupled with being Lagoon Catamaran's top producer for the past ten plus years catapulted him into one of the premier catamaran salesmen of all time. Being involved with literally thousands of transactions on a worldwide basis, Brent decided to begin sharing his knowledge and has trained over a dozen others on his successful "system" that he and the President of Catco, Hugh Murray, have created.
If you're looking for the best, most knowledgeable, and highly experienced broker to assist with your Catamaran search, contact Brent today. You having nothing to lose and a world to see.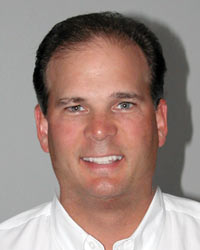 Brent Hermann
Lauderdale Marine Center
2019 SW 20th Street Suite 300
Fort Lauderdale, FL 33315
Phone: (954) 449-4653
Cell: (954) 224-7637
Fax: (954) 727-0024
Email: brent@catamarans.com
Helpful Links
General Links:
Sailing School – Coming Soon