For nearly two decades The Catamaran Company via Catamarans.com and related websites have pioneered developments in the new and used multihull sector for power, sail, and recently, hybrid diesel-electric catamarans.
We are one of the few companies in the yachting sector that has a dedicated web marketing department geared towards selling your yacht quickly with a variety of online and offline marketing tools. Our track record speaks for itself- consistently selling over 100 catamarans each calendar year with this figure going up even in 'cooler' markets.
Every day we connect thousands of buyers and sellers on our website(s) which average over 52,000 unique visitors and 270,000 page views per month.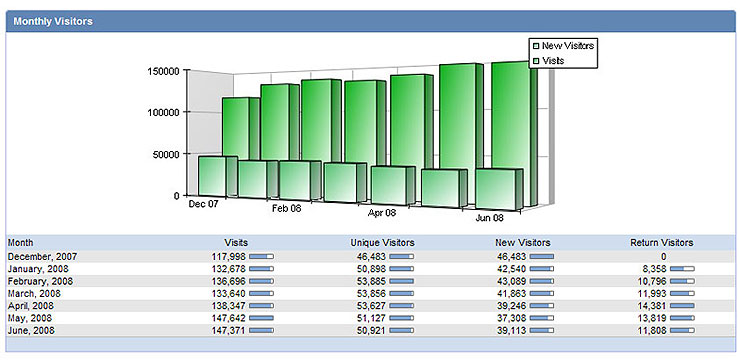 With over 3.3 million page views per year and 130 active listings on our website can you afford to ignore our marketing firepower?
SEARCH ENGINES
Google: #1 for 'Catamarans'
Yahoo: #1 for 'Catamarans'
MSN: #1 for 'Catamarans'
AVERAGE MONTHLY SITE TRAFFIC
Unique visitors: 52,000
Page Views: 270,000
CUSTOMERS
Contact Database: 60,000
Average Monthly Inquiries: 1200+
BOAT STATISTICS
Number of Listings: 130
Boat Price Range: $30K to $3 Million
SALES FIGURES
Total Sales: $70 million+
INTERNATIONAL AWARDS
World Lagoon Dealer 2003
World Lagoon Dealer 2004
World Lagoon Dealer 2005
World Lagoon Dealer 2006
We are ranked #1 for the organic keyword 'catamarans' on Google, the world's largest search engine and generate over 1200 inquiries per month.
At any one time we have roughly 130 catamarans for sale in the sail/power, new/used and hybrid-electric categories.
In addition, we have won the Lagoon World Dealer of the Year Award four times in a row and represent other major new manufacturers such as Privilege, Fountaine Pajot, Tomcat and Sunreef Mega Catamarans.
We have a direct marketing database of over 60,000 contacts with a sophisticated mailing system that keeps our database of buyers and sellers in touch.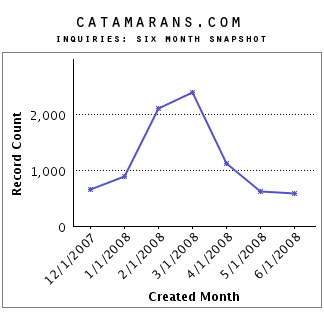 We also have the world's largest Multihull News Archive which is growing daily with articles, images, virtual tours, video and other user applications.

Plus, did you know we are one of the very few companies that release public figures on our sales activity? This is a level of transparency you don't often see in the yachting marketplace.
Take of all of the above and wrap it up in with the 'x-factor', that indefinable quality that keeps us ahead of our competitors and we believe you will have no choice but to choose us as to complete your buying or selling wishlist.
The Catamaran Group does not just list and sell boats; we also sell the catamaran dream. And, that folks is a priceless commodity.
Don't you think it's time you joined our world?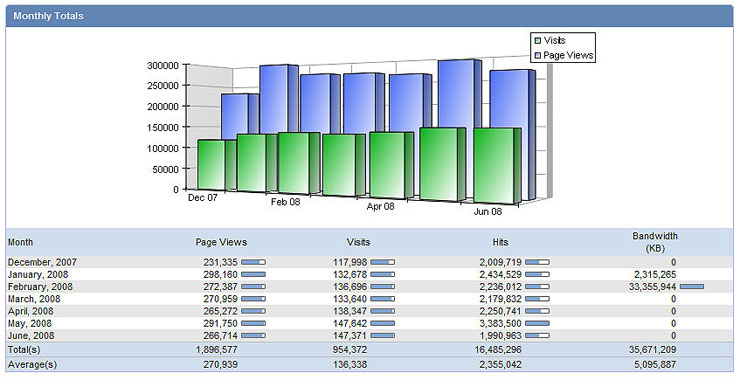 ADVERTISERS
Are you interested in tying up a high profile ad slot on the world's largest catamaran website?
Email: info@catamarans.com
BUYERS
130 multihull listings are available via Catamarans.com
Along with range of research tools and buyers' guides to help you to make the right decision
Email: yachtsales@catamarans.com
Read our Online Buyer's Guide
SELLERS
We have a range of marketing tools to help sell your yacht.
Some of our boats have gone under offer within 12 hours of being listed.
Email: yachtsales@catamarans.com
Read our Online Seller's Guide