From Australia, this luxury yacht will be built to USCG regulations.
It offers a smooth, comfortable ride at up to 34 knots and is powered by optional CAT series 3196 (660HP) diesels and is foil assisted.
A huge fly bridge will provide as much space as much larger power yachts.
Working closely with Michael on details and specs for the US market, the vessel is expected to make its International debut at the 2004 Fort Lauderdale Boat Show October 28 th – November 1 st , 2004.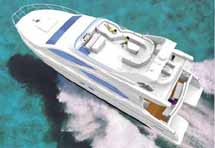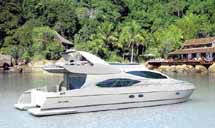 Availability is limited. Contact Michael Harris immediately to avoid disappointment.