Jennifer M. Jolly is a professional yacht broker who uses her love of people, writing and photography to enhance her ability to bring together buyers, sellers, industry professionals and enthusiasts. As a favor to a friend, she agreed to help out at the Fort Lauderdale International Boat Show as a freelance hostess with The Catamaran Company in 2012. This opened her eyes to the possibility of a career in yachting. Stirring her lifelong love of the sea, Jennifer realized this was a way to pay tribute to her family heritage and culture of boat building, sailing and adventure by turning it into a career.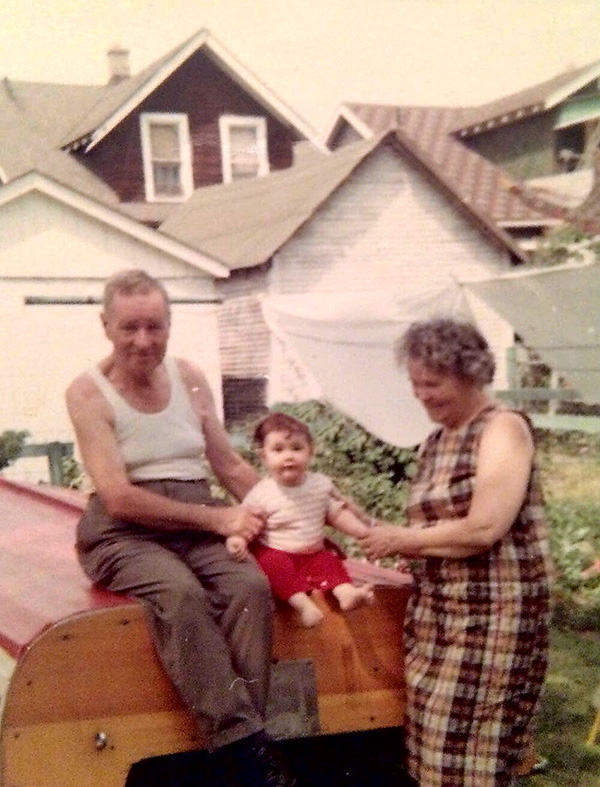 "Scottish immigrant grandfather with Irish immigrant grandmother – both migrating to the US in their teens – with Jennifer at ten months on 'Brenda' the first wooden monohull sailboat built by grandad Jolly"
Growing up in Michigan on the Great Lakes, sailing was very much a part of Jennifer's young life. During college at Michigan State University, Jennifer participated in the school's sailing programs each summer, crewing in the Chicago to Mackinac race one season and the Port Huron to Mackinac race twice. Summer times brought racing with the Grosse Pointe Yacht Club, but all that changed after college graduation as Jennifer focused her energies on developing her career.
Jennifer's first job out of college was with a Packaging Engineering firm in San Diego, California. Feeding her attraction to adventure and addiction to knowledge, Jennifer went on to spend a decade in each of three industries … finance, technology and hospitality – degreed and/or certified in several aspects of each discipline. Jennifer has found The Catamaran Company, with its diverse yet complimentary suite of companies, is the perfect place to finish out her career as there is always something new to learn, somewhere new to discover and the opportunity to make an impactful contribution.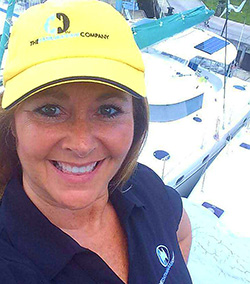 Jennifer M. Jolly
Yacht Sales
Lauderdale Marine Center
2019 SW 20th Street Suite 300
Fort Lauderdale, FL 33315
Phone: (954) 449-4691
Cell: (954) 449-7646
Fax: (954) 727-0024
Email: jennifer.jolly@catamarans.com